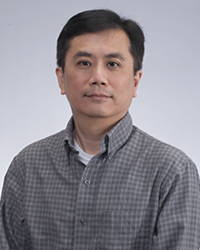 Everything is big in Texas...luckily, except for earthquakes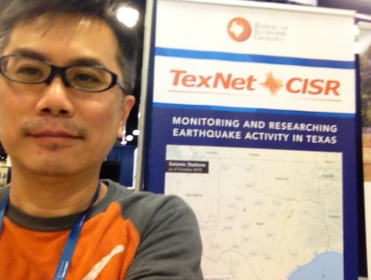 Earthquake activity has become a new normal for Texas. As an earthquake seismologist, I'm interested in learning about when, where, and how earthquakes occur. I study the Earth's interior structure to determine how the structure can lead to the occurrence of an earthquake.
Since joining the Bureau of Economic Geology, my affiliation with the Texas Seismological Network and the Center of Integrated Seismicity Research has offered me a great opportunity to study seismicity in Texas and other regions and, most importantly, to answer the question of why Texas seismicity has increased significantly in recent years. Over the past couple of years, I have been working on several research projects to study the lithospheric structure of Texas and New Mexico as well as the source mechanisms of earthquakes within Texas. At the same time, I have been involved in outreach activities to promote the Bureau's reputation and to raise the awareness of the increased seismicity in Texas to the general public.