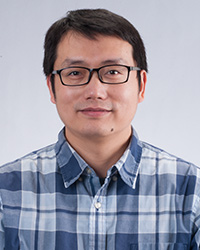 Modeling the Delaware Mountain Group
The Delaware Mountain Group is the major target for produced water disposal in the Delaware Basin and has taken up a large fraction of the overall volume injected into the Basin from unconventional operations. This Permian-age formation consists of up to 4500 ft of Guadalupian-age sandstones, siltstones, and some limestones that are suitable for the high injection and storage of wastewater.
Subsurface hydrogeological modeling of the Delaware Mountain Group is playing an important role in estimating pressure evolution as a result of historic oil production and saltwater disposal. The modeling results would be very meaningful for studying the relation between saltwater disposal and observed seismicity in this area. This model could also be used to evaluate potential areas that may be suitable or problematic for disposal through reservoir simulation of hypothetical future injection scenarios. In addition, with more detailed data from site to site, the model would be helpful on the long-term disposal capacity estimations and saltwater disposal well location optimizations for specific fields or operators in the Delaware Basin.