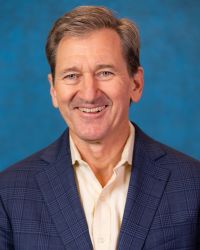 Dr. Scott Tinker, Director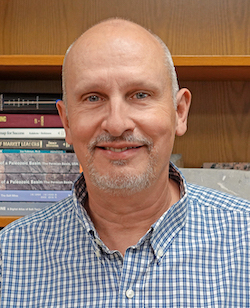 Jay Kipper, Deputy Director
As director of administrative functions at the Bureau, Jay Kipper manages personnel, fiscal reporting, budget management, and contract negotiation. Jay also supervises the Bureau's Core Research Centers, the Houston Research Center, the Geophysical Log Library, the Information Technology Group, and Administrative and Support Staffs. Jay was instrumental in the formation of the Advanced Energy Consortium to explore nanotechnologies for the energy industry, and he played a lead role in the FutureGen Texas clean energy initiative.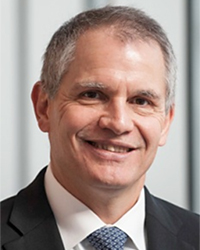 Mark Shuster, Deputy Director: Energy Division
Mark Shuster is responsible for managing the Bureau's energy-related research. He joined the Bureau in September, 2016. Prior to joining the Bureau, Mark worked for Shell and affiliates for 30 years in upstream oil and gas roles around the world. Mark began his professional career as a Research Geologist working on projects on the Permian Basin, Atlantic margin basins and southeast Asia. Subsequently, Mark worked on exploration and appraisal projects in Venezuela, Australia, Middle East, Gulf of Mexico and most recently, Alaska. Mark received his Bachelor of Science degree in Geology from the University of the Pacific and his PhD in Geology from the University of Wyoming.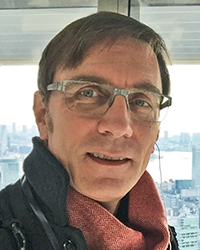 Ken Wisian, Associate Director: Environmental Division
Ken Wisian, Ph.D., Major General USAF (retired), is responsible for coordinating environmental related research. He came to the Bureau from the Center for Space Research. Previously, Dr. Wisian was a senior state executive responsible for disaster recovery, oil spill prevention and response, and coastal infrastructure and environmental protection for Texas. As a military officer, General Wisian participated or lead military disaster response efforts for the Shuttle Columbia crash and multiple hurricanes. Dr. Wisian is a geophysicist whose main research is in geothermal systems, modeling, and instrumentation & data analysis . Other current research includes; autonomy/drones, applied gravity, planetary geology/space exploration, infrastructure resiliency and international relations.