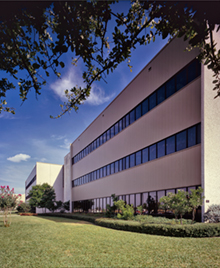 Established in 1909, the Bureau of Economic Geology is the oldest research unit at The University of Texas at Austin. The Bureau is the State Geological Survey of Texas and has been an integral part of the development of the state's economic success through the years. Our mission is to serve society by conducting objective, impactful, and integrated geoscience research on relevant energy, environmental, and economic issues. Our vision is to be a trusted scientific voice to academia, industry, government, and the public, all of whom we serve.
Bureau researchers spearhead basic and applied research projects globally in energy resources and economics, coastal and environmental studies, land resources and use, geologic and mineral mapping, hydrogeology, geochemistry, and subsurface nanotechnology. The Bureau provides advisory, educational, technical, and informational services related to the resources and geology of Texas, the nation, and the world.
Talented people are the Bureau of Economic Geology's formula for success. Our staff of over 250 includes scientists, engineers, economists, and graduate students, representing 27 countries, often working in integrated, multi-disciplinary research teams. The Bureau's facilities and state-of-the-art equipment are world class, and include more than eighteen individual laboratories hosting researchers investigating everything from nanoparticles to shale porosity and permeability. The Bureau also maintains three major well core research and storage facilities, in Houston, Austin, and Midland–together believed to be the largest archive of subsurface rock material in the world, as well as an extensive wireline log library.