The RCRL Annual Sponsor Meeting is just around the corner, on October 2nd and 3rd. This year's meeting will be in person at the BEG facilities in Austin, Texas, but presentations will also be streamed via Teams for those who cannot travel. We have two full days of presentations and core workshops followed by a field trip later in the month.
Please use this signup to register: https://forms.office.com/r/cDWqZZXNGG
Below is a highlight of main topics of the sessions and core displays for the two days.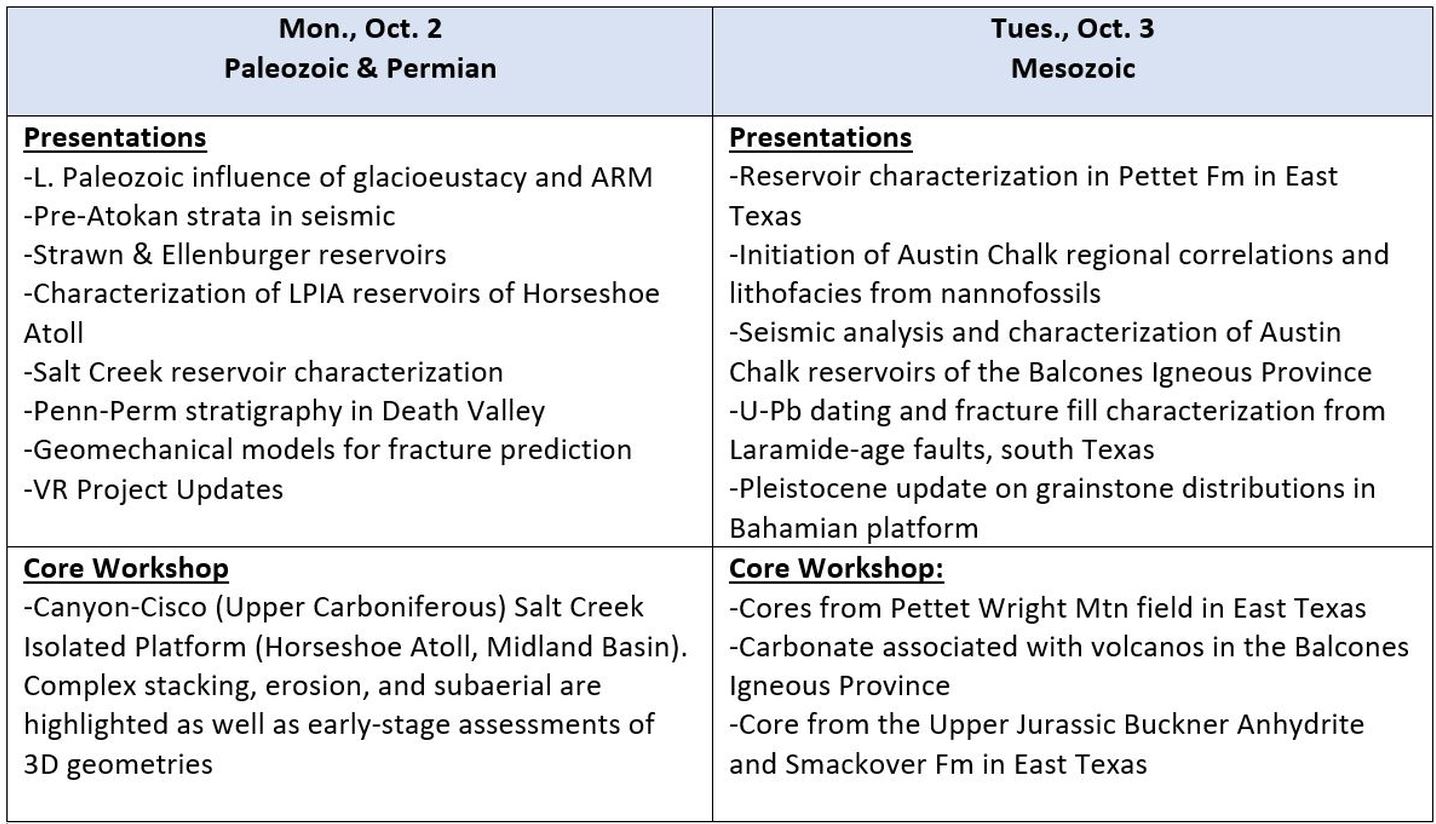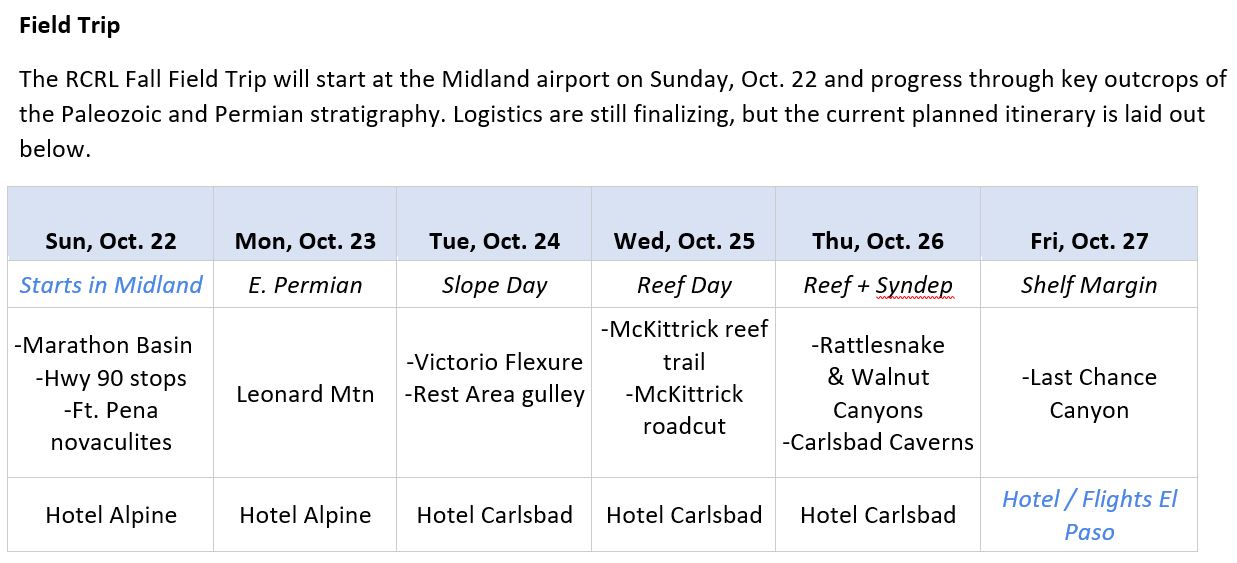 Field Trip Highlights by Day
Leonard Mountain – classic Clear Fork-Bone Spring shelf to basin transect, type section of Leonardian
Victorio Flexure/Rest Area Gulley (RAG) – Spectacular overviews of Wolfcampian-Leonardian shelf to basin profiles and geometries of slope and basin-floor deposits. RAG is a 2 mi round trip hike to see deepwater deposits of the Cutoff Formation, equivalent to the Bone Spring Lime in the Delaware Basin, one of the few places these facies can be accessed with current land restrictions
Permian Reef Geology Trail and Related Outcrops – The Permian Reef Geology Trail is a classic hike (3 mi and 2000 ft vertical) illustrating facies and geometries of a steep rimmed carbonate platform to basin profile. A must for every geologist working in carbonates. Close-by the PRGT are excellent examples of mass transport complexes and slope debris flows, turbidites, and megabreccias that help illustrate this setting.
Rattlesnake Canyon and Walnut Canyon – These series of outcrops highlight the relationships between the shelf margin geometry and facies and how it relates to the development of syndepositional faults. After walking the outcrop, we finish the day "inside" the same facies and faults as we walk through Carlsbad Caverns.
Last Chance Canyon – A one-stop-shopping experience for stratal geometries of prograding systems, clastic or carbonate. It is one of the single most illustrative localities in the Permian Basin exposures.
---