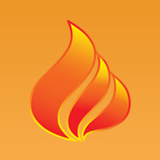 The Energy Research division conducts approximately two-thirds of the Bureau research effort, and hosts approximately 70 full-time and 15 part-time researchers. It employs or provides academic advising to approximately 50 graduate students. The Energy division focuses on research involving energy resources, primarily oil and natural gas. Seven industrial research consortia pursue basic research on issues of significant importance to their corporate sponsors. Additional support is provided through numerous sponsored research projects funded by the State of Texas, the U.S. Department of Energy, individual energy companies, and foundations. Energy Research receives support (funding and/or datasets) from some 70 energy companies, and corporate university grant programs provide access to all of the industry-standard interpretation software packages. Main areas of focus include salt tectonics, carbonate, shale, and clastic reservoir characterization, mudrock systems, fracture characterization and prediction, multicomponent seismic applications, advanced seismic processing and imaging, oil and gas risk reduction in Texas, geothermal energy in Texas, and energy economics. Energy Research is heavily engaged in research that supports the remarkably successful development of unconventional oil and gas reservoirs (shales, tight carbonates and sandstones). Its researchers are noted for bringing insight from direct rock observation (model development based on outcrops and cores) to the rapidly-evolving field of 3-D quantitative analysis of sedimentary rock properties. With 70% of in-place reserves typically remaining in the ground at the time of oil field abandonment, this research has enduring economic and societal importance.
---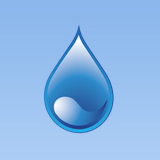 The Environmental Research division conducts a wide range of basic and applied research in environmental geosciences. These topics include groundwater resources, vadose-zone hydrology, coastal studies, near-surface geophysics, landscape processes, and geologic mapping. It strives to avoid studying these processes in a vacuum and to understand how interconnected they truly are. Its researchers also seek to connect environmental systems to energy systems—vital for understanding and addressing today's complex issues. Its scientists have developed substantial strengths in the water/energy/land nexus, and are well-known and robust worldwide leaders in geological sequestration of greenhouse gases, like CO₂.
The Environmental Research division investigates characteristics and processes of shallow Earth systems and impacts of human activities on those systems. Many of its projects address the needs of Texas, although it also conducts research in other states, countries and continents. Researchers collaborate with faculty, other researchers and students in the Department of Geological Sciences and the Institute for Geophysics in the Jackson School of Geosciences and across the University of Texas at Austin campus. The division has an active outreach program for broadly communicating and disseminating scientific results of its research projects.
The Bureau owns and operates an airborne laser terrain and bathymetric mapping system (lidar), a high-resolution 3D seismic imaging system, substantial laboratory experimental facilities, and its researchers have access to the depth of resources at the Jackson School and UT-Austin. Environmental Research projects are well supported by appropriate hardware and advanced software for data analysis and modeling, and its scientists apply related technologies in GIS, GPS, and remote sensing.
---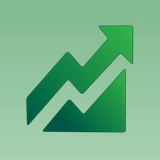 Since it was established in 1909, the Bureau of Economic Geology's mission has been tied to the economic implications of its findings. Today, the Bureau's economists provide vital insights into the actual costs, and the potential returns, from a wide range of activities and pursuits linked to the natural resources of Texas and the world. Bureau economists study energy value chains and markets, and the economic impact of protecting our environment, and produce economic insights and projections that inform decision-makers in industry, government, and other sectors.