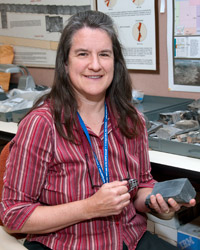 FRAC Researchers Resume Core Work and Plan for Fieldwork with AAPG Grant
Fracture Research and Application Consortium (FRAC) senior research scientist Julia Gale and her student, Bethany Rysak, were ready to run a core-viewing workshop for the Delaware Basin Hydraulic Fracture Test Site (HFTS2) project on March 11 in Houston. Unfortunately, participants were unable to travel at the last minute, and the workshop was cancelled. Due to COVID-19 travel restrictions, the work of describing some 950 ft of core was put on hold for several weeks. Together with Sara Elliott, a research scientist associate in FRAC, they returned to this project in early July with strict safety protocols in place. Work will continue through October and likely culminate in an online presentation of the findings to the HFTS2 team.
In the meantime, Dr. Gale's team continues work on previously collected core fracture data sets from the HFTS1 project in the Midland Basin. Ms Rysak was recently awarded the William Dow Hamm Memorial Grant from the American Association of Petroleum Geologists' Grants-in-Aid program, which was matched by the Jackson School of Geosciences. Ms Rysak and Dr. Gale have observed many interesting fracture-surface features in the core, such as twist hackles and steps, and will be examining some examples of similar features in outcrops with this grant.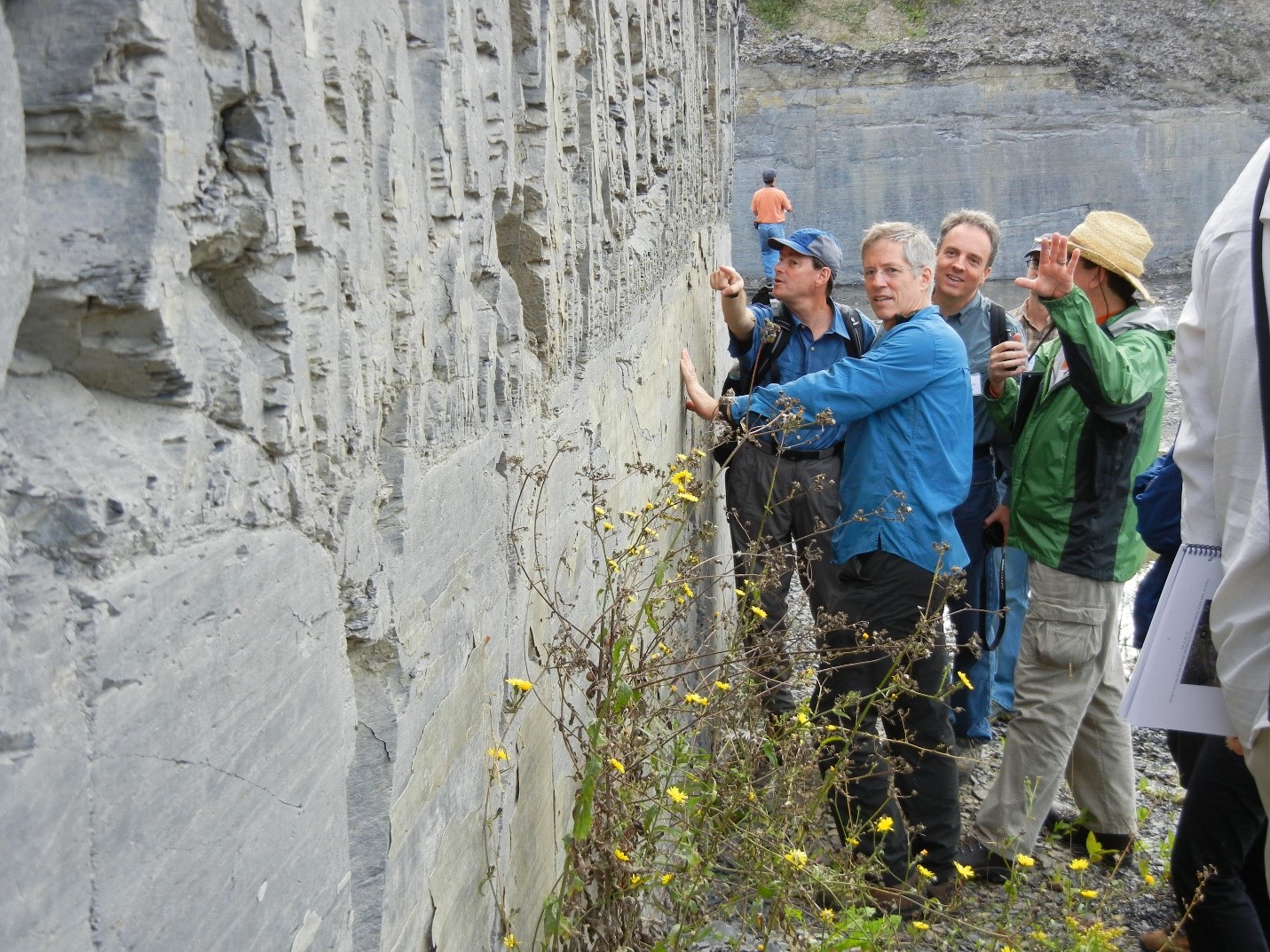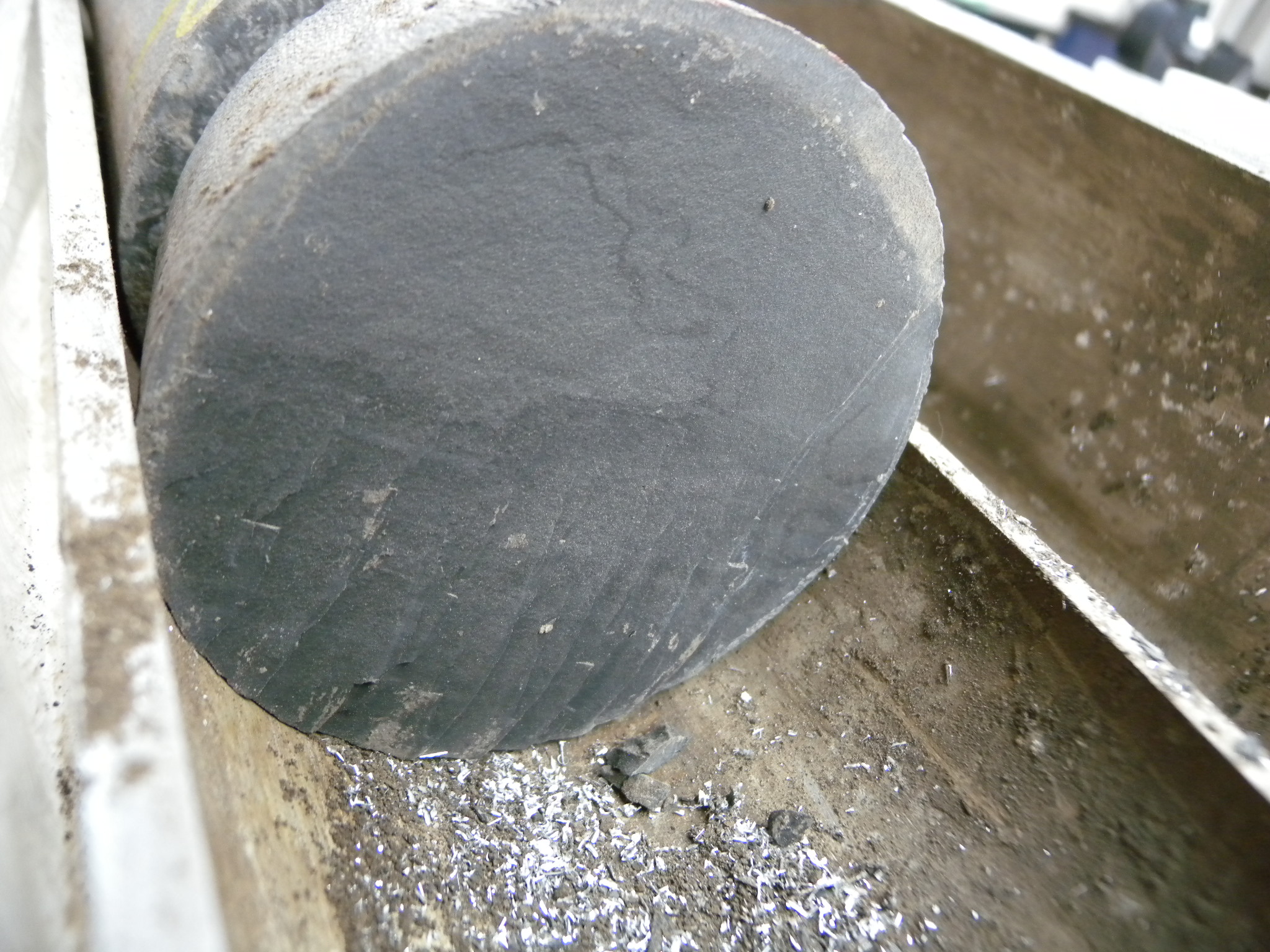 ---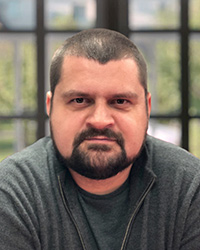 Applications of Fluid Inclusions in Structural Diagenesis
In his upcoming book chapter, Bureau research scientist Andras Fall summarizes how analysis of fluid inclusion assemblages (FIA) in fracture cement deposits and host rocks is revolutionizing fracture description and interpretation, and how FIA are being used to answer questions related to the timing, fluid conditions, and formation mechanisms of natural fractures.
Correlation of fluid inclusion assemblage temperatures, pressures, and fluid compositions with complex fracture-cement textures and basin evolution history provides insight into fracture timing and pore-fluid evolution of sedimentary basins.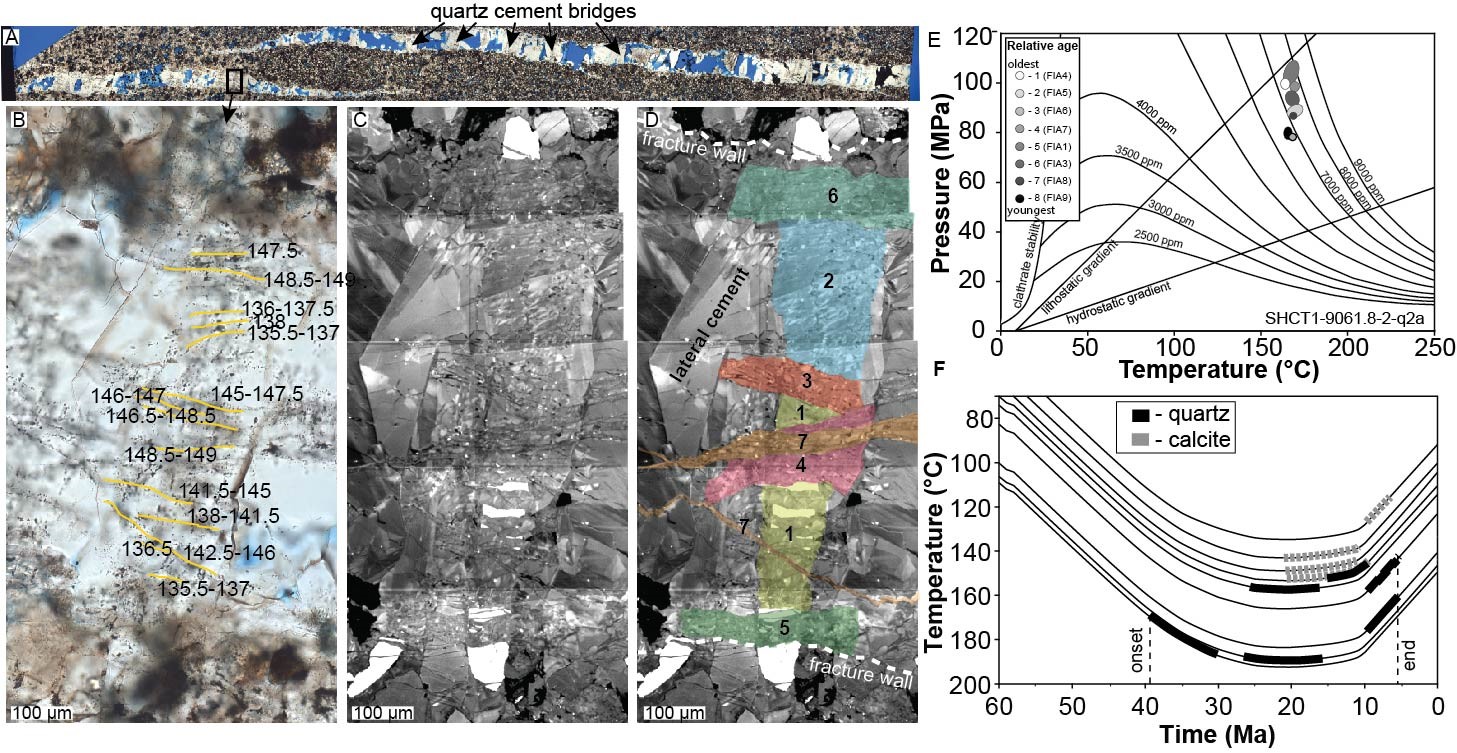 The main four techniques addressed are:
fluid inclusion petrography,
microthermometry,
microbarometry, and
fracture timing,
each illustrated with published examples from sandstone reservoirs (e.g., Piceance Basin, CO; East Texas Basin, TX; Green River Basin, WY) and shale reservoirs (e.g., Barnett Shale, Delaware Basin, West Texas; Vaca Muerta Formation, Argentina). Understanding the complexity of cement deposits and fluid inclusion assemblages observed in the presented settings is the key to unlocking the otherwise difficult-to-interpret simple patterns and geometric shapes of opening-mode fractures.
More importantly, the chapter describes a few key steps which, if performed with great care, provide not only an accurate estimate of timing of fracturing and cementation, but also insights into associated processes such as distribution of fracture porosity and connectivity, pore-fluid chemical and thermal evolution, hydrocarbon charge and maturation history, distribution and magnitude of overpressures, and the overall diagenetic history of rock deformation of sedimentary basins.
Publication
Fall, A., 2020, Chapter 2: Applications of fluid inclusions in structural diagenesis, in Steele-MacInnis, M., Lecumberri-Sanchez, P., Kontak, D. (eds.) Fluid and Melt Inclusions: Applications to Geologic Processes, Topics in Mineral Sciences, v. 49, 30 p.

Available Summer 2020