The Austin Earth Science Zoomerama 2020 is a distance-learning series of video conferences using Zoom. This educational series is designed to engage middle school and high school students in exploring topics and careers in the geosciences.
The Zoomerama 2020 video conference series includes fourteen separate sessions to connect geoscientists with students. Geoscientists include geologists, hydrologists, paleontologist, petroleum exploration geologists, aerospace engineers, meteorologists, and geoscience educators. Registration is required for the live session and will be restricted to classroom teachers. After the live events, videos of the presentations will be posted on our website for on-demand viewing. Additional educational resources including hands-on activities are posted for each session to support distance-learning education.
---
Introduction and Welcome to
Austin Earth Science Zoomerama 2020

Scott W. Tinker
Director, Bureau of Economic Geology
State Geologist of Texas
---
Presentations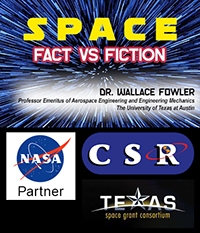 NASA Texas Space Grant Consortium:
Space Fact vs Fiction
Dr. Wallace Fowler, Celina Miller, and Margaret Baguio
October 6, 2020 | 10:00 AM CT
Space Fact vs Fiction contrasts a number of common and not so common misconceptions about space with the real facts concerning those issues. Topics include gravity, living in space, rockets, atmospheric entry, the costs and benefits of space exploration, the civilian space program, Star Trek, and extra-terrestrials. The media and space and space Olympics are also covered.
---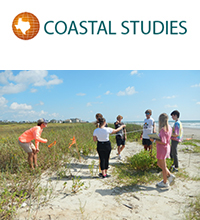 Hurricanes, one of the most powerful natural hazards, are intense low-pressure weather systems that form in tropical waters. In this presentation you will learn more about hurricanes and how these powerful storms have impacted the Texas coastal environment.
---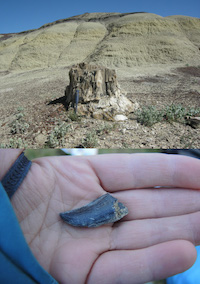 Fossils are evidence of past life. But how much information do different kinds of fossils reveal? In this lesson, two paleontologists will discuss how the rock record preserves a wealth of clues on how extinct organisms interacted with their environments.
---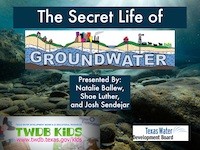 The Secret Life of Groundwater
Natalie Ballew, Shae Luther, and Josh Sendejar
October 20, 2020 | 2:00 PM CT
Ever wonder about the "secret, occult, and concealed" water resources percolating beneath your feet? We understand more about our complex groundwater resources now than ever before, but there is always more to know and understand about a resource that is typically buried beneath the earth's surface.
---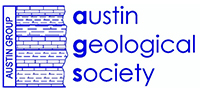 This presentation shows why a knowledge of the earth and what it can and cannot provide is going to be essential for the survival of our civilization going forward. We focus on what geologists can do to help civilization survive.
---
Texas leads the nation in flood deaths and damage costs. Additionally, some of the most severe droughts occur in Texas. During the next severe extended drought, many if not most of the state water suppliers will have water shortages.
---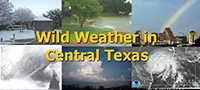 A look at the basic definitions of weather and climate and the actual elements of weather (things we observe and forecast) as well a brief look at the various weather hazards that we experience here in central Texas.
---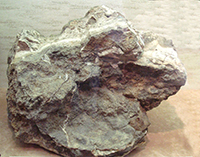 The Rock Your World presentation is designed to educate students & teachers about the connection between the many things we need & use in our everyday lives and the earth resources (rocks, minerals, etc.) that these things are made/derived from. A key service provided by geologists is finding these, sometimes scarce, resources.
---
This presentation is an overview of EarthDate, a public service radio program and accompanying website (EarthDate.org) with a mission to engage listeners in earth science and connect them to the wonders of their world. Conceived and hosted by Dr. Scott W. Tinker, Director of the Bureau of Economic Geology at The University of Texas at Austin; written and directed by Emmy-winning filmmaker Harry Lynch; and researched by Juli Hennings, a career geoscientist, EarthDate tells captivating two-minute stories to remind listeners that science can enlighten, educate and entertain.
---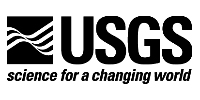 USGS Streamer:
Where Do American Rivers Come From and Where Do They Go?
Lynne Fahlquist
October 15, 2020 | 10:00 AM CT
USGS Streamer is an online desktop and mobile mapping application for exploring downstream and upstream along America's major rivers and streams.
---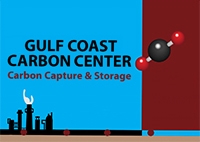 Gulf Coast Carbon Center |
CO2: Too Much of a Good Thing?
Margaret Murakami, Harry Hull, John Franey, Melianna Ulfah, Taylor Barnhart, and Austin Turner
October 27, 2020 | 10:00 AM CT
Many students have heard about the dangers of climate change, but don't know how it happens or what we can do to reduce the amount of CO2 that's already in the air. The GCCC wants to change this by educating students about the greenhouse gas effect and the benefits carbon capture and storage.
---
Wind power works in much the same way as those brightly colored pinwheels you might have played with as a kid, only at a grander scale. Let's learn how wind power works and explore the mix of conditions that make an area ideal for wind farms. As an example we will look at Texas, which currently leads the U.S. in wind power generation.
---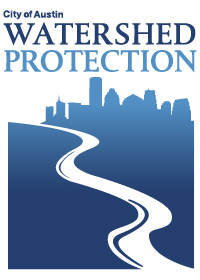 Virtual Reality Cave Tour
Surface/Groundwater Interactions
Flood Safety
Jessica Gordon
October 20, 2020 | 10:00 AM CT
Travel underground on a Virtual Reality Cave Tour. Discover how water flows through the Edwards Aquifer to Barton Springs. Use an interactive GIS web map to find out what watershed you live in and whether you live in the recharge zone and/or floodplain. Learn factors that affect flooding in Austin and what you can do to protect yourself.
---
This event is made possible by the generous contributions of our sponsors.