School Website: https://cunninghamsp.ccisd.us/
2022-2023 field trip data: CunninghamMS2022-23.pdf
Galleries: 2016-2017 | 2017-2018 | 2018-2019 | 2019-2020 | 2020-2021 | 2021-2022 | 2022-2023
The Bureau conducts field trips with students from Cunningham Middle School at South Park in the Corpus Christi Independent School District. Eighth grade students collect data at 2 sites on northern Padre Island, NPI08 and NPC06 (Fig. 1). NPI08 monitors a very active foredune crest and maintained beach. NPC06, on the Padre Island seawall, monitors beach restoration and maintenance activities seaward of the seawall.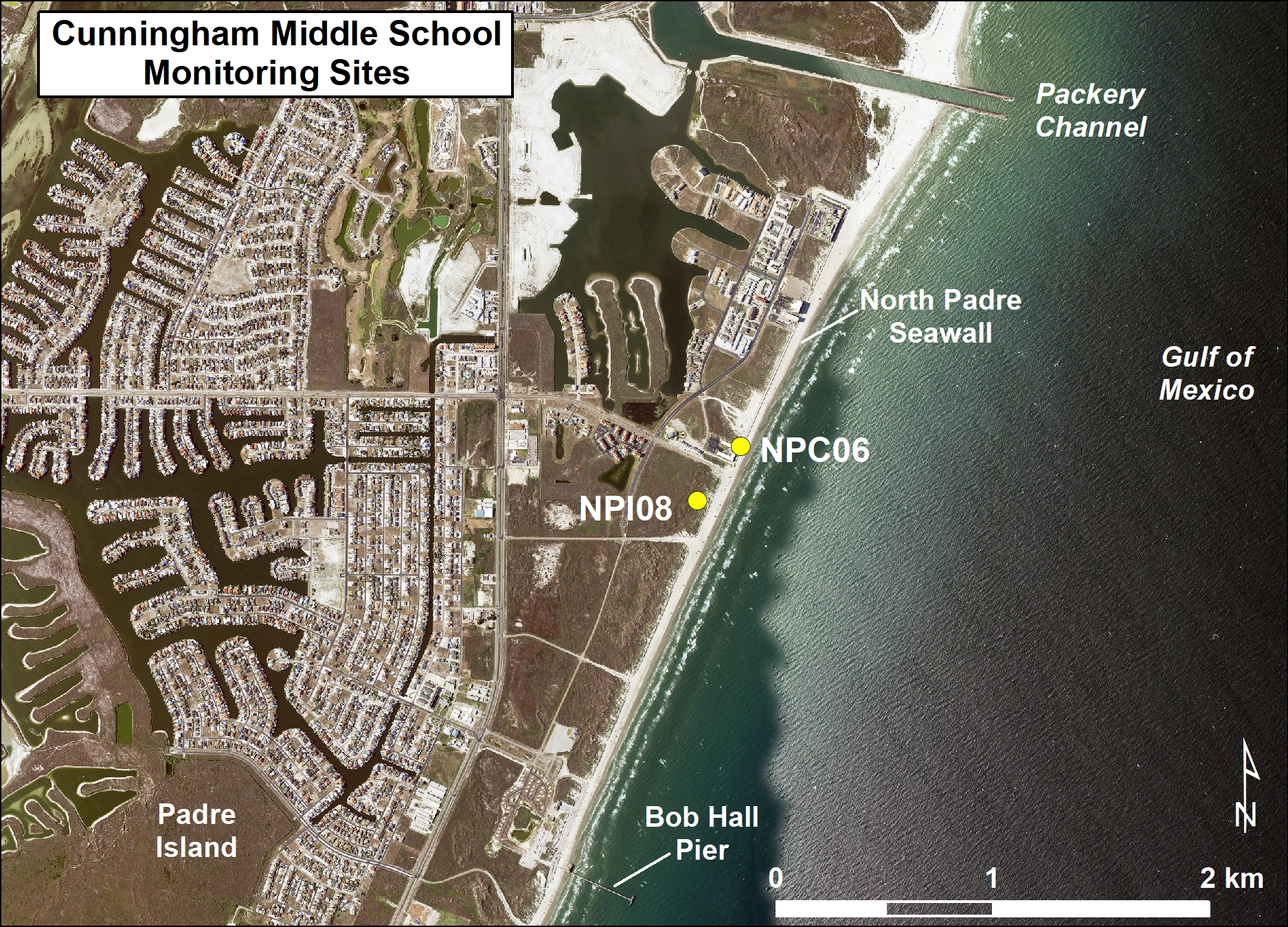 The sites monitored by CMS students are interesting to compare with the well-vegetated foredunes on Mustang Island to the north. The students have documented many changes at the NPI08 profile location, which is located just south of the North Padre Island seawall. The dune crest at this site is sparsely vegetated which creates an opportunity for prevailing winds to constantly rearrange and alter the shape and height of the dune crest (Fig. 2). Until vegetation is established that completely covers the crest of this dune, it will remain a highly dynamic site.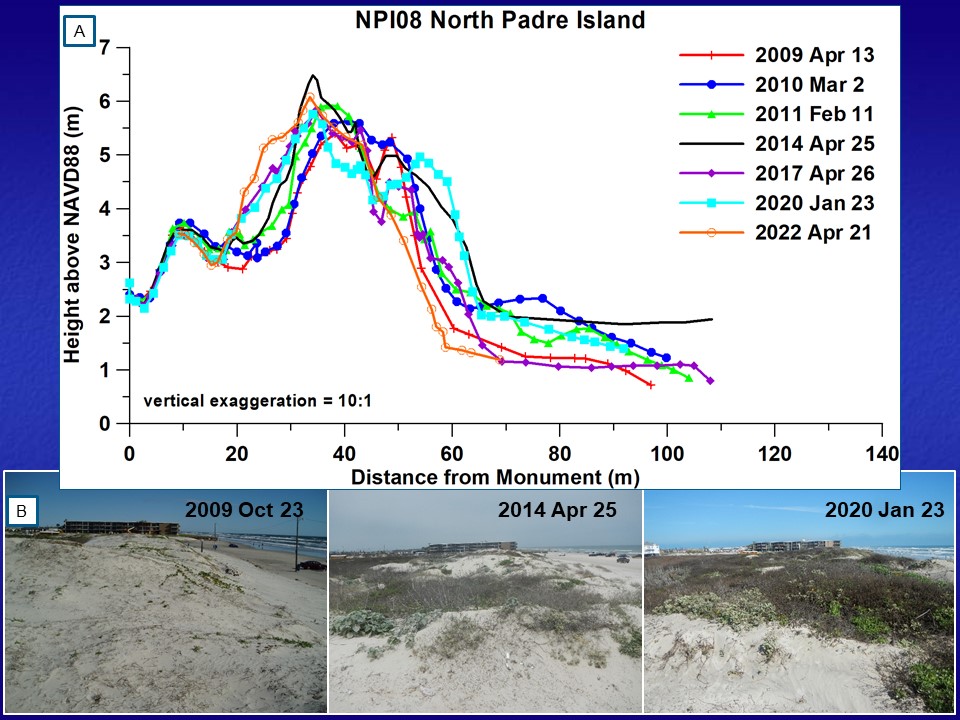 The site NPC06, near the southern end of the North Padre Island seawall, was added in 2015 to track the effects of nourishment projects and maintenance activities on the beach in front of the seawall and the adjacent natural area (NPI08). The beach in front of the seawall is periodically nourished with beneficial use material from maintenance dredging of Packery Channel. Using handheld GPS units, Cunningham students map the shoreline position in front of the seawall and the adjacent area with a natural dune system (Fig. 3). Student collected data have documented the rapid landward migration of the shoreline since the last nourishment. During the spring 2022 field trip, students were unable to conduct a beach profile or map the shoreline at NPC06 due to elevated water levels which reached the base of the seawall.