The Leica TIC03X Ar-ion beam milling is equipped with triple ion source, which operates at high voltage range from 1-10 KeV and source current from 0.5-4.5 mA. This instrument is equipped with stereo microscope with 0.8 x objective for the proper alignment of sample and mask and touch control panel. An inert gas (for e.g. Ar gas) is used as a working gas. It offers two modes of milling: cross sectional and broad ion beam polishing.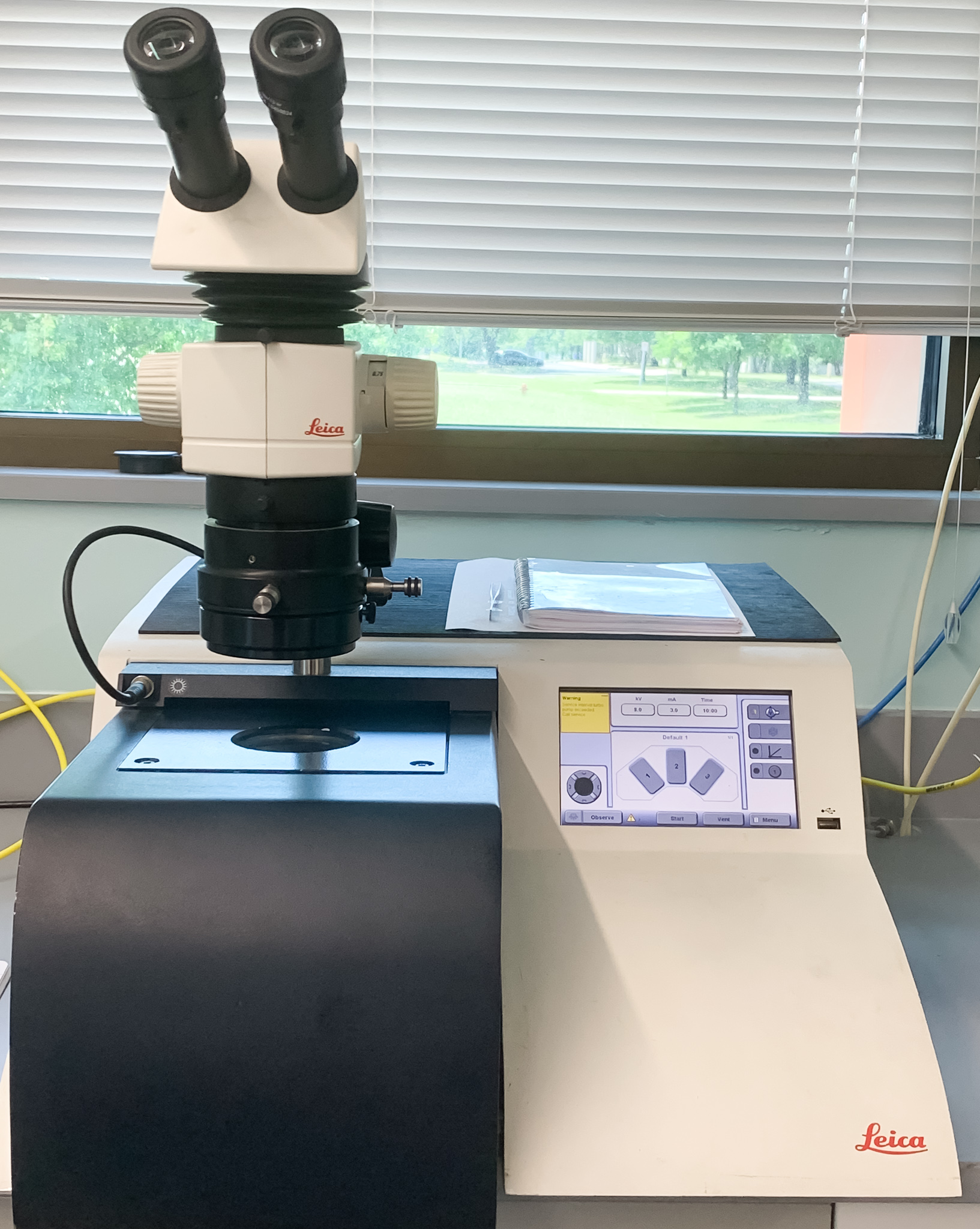 (a) Cross section polishing
Specifications:
3 axes movement possible

Lateral: 10 mm
Vertical: 2 mm

Travel range between mask and sample: 6 mm
Maximum sample size for cross-section milling: 10 mm * 10 mm * 7 mm
Polished area ~ 2 mm * 1 cm if milled for 10 hours as shown in Figure 1
Can achieve clean and smooth surface to observe under the scanning electron microscope.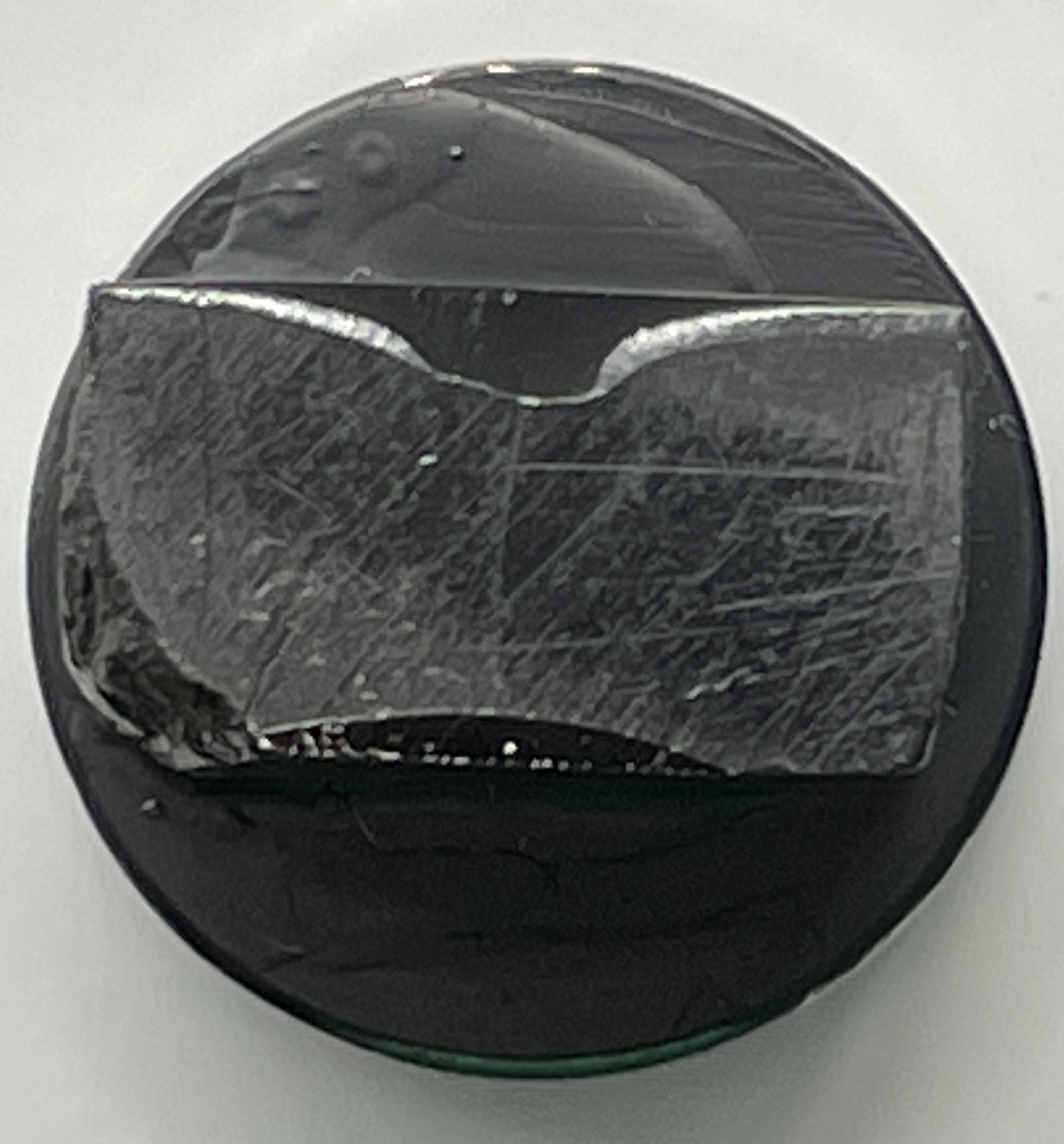 (b) Broad ion beam polishing
This technique requires prior manual sample polish by using polishing paper with grit size 15 µm until 0.1 µm in order to obtain a smooth surface.
Specifications:
Lateral movement allowed: ± 12.5 mm
Tilt of the sample possible up to 12°
Three rotation speed available for stage: Low (4 rpm), Medium (7 rpm), High (10 rpm)
Maximum sample diameter and height that can fit for broad ion beam milling are 38 mm and 12 mm, respectively.