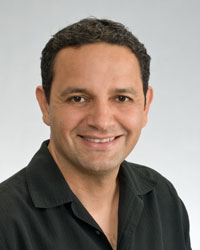 Email: mohsen.ahmadian@beg.utexas.edu
Telephone: 512-471-2999
A Public-Domain Geophysical Field Laboratory Operated by the Bureau of Economic Geology
The University of Texas at Austin
University Station, Box X, Austin, TX
78713-8924
Fax: 512-471-0140
History and Attributes
The Devine Geophysical Test Site (DGTS) is a state-of-the-art geophysical research facility for academia and industry donated to The University of Texas at Austin (UT) in 1998 by British Petroleum (BP). It is located near Devine, Texas (pop. 4,350), which lies less than 50 miles southwest of San Antonio in Medina County. The site, managed by UT's Bureau of Economic Geology (Bureau), sits in a flat area with an elevation of ~600 ft and is readily accessible by County Road 733, which forms the southern boundary of the property. The site is located in an active oil and gas province a few miles north of the Eagle Ford Play. The area contains oil and gas reservoirs of various ages, although none are in the immediate vicinity of the DGTS (fig. 1).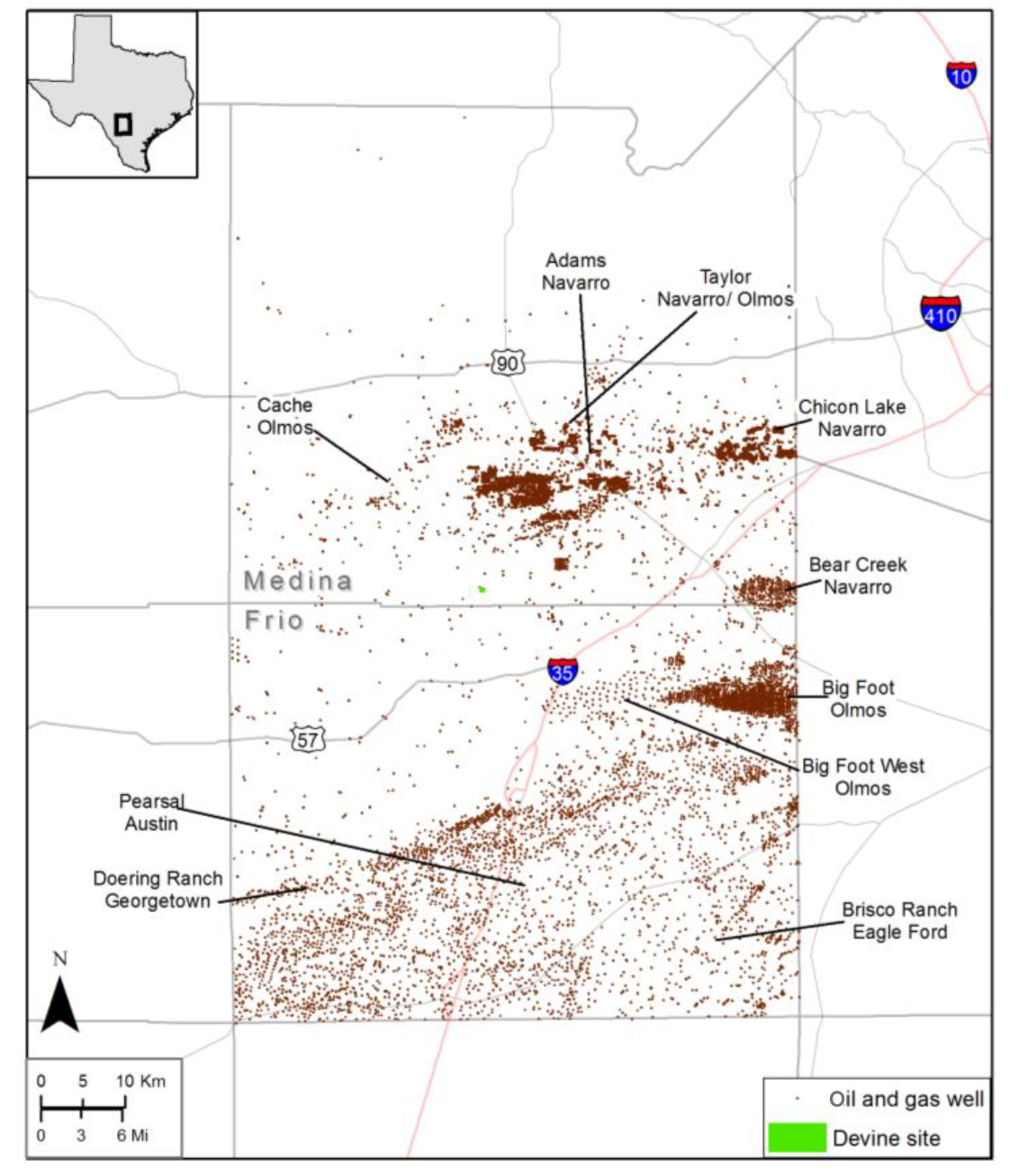 ---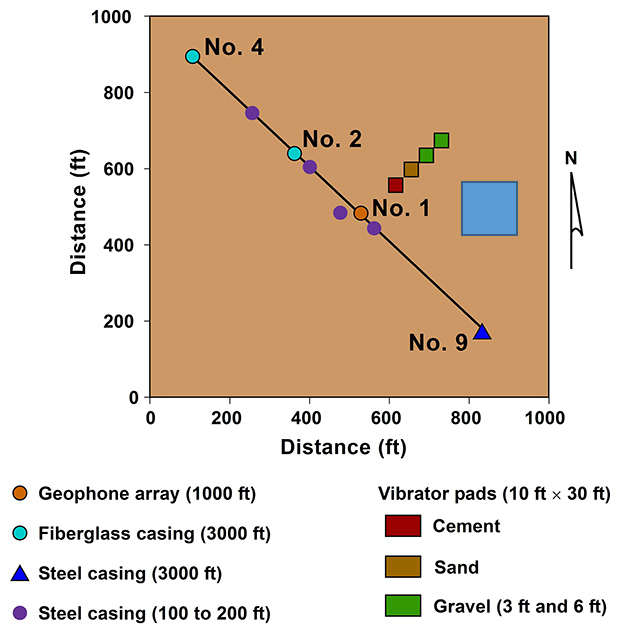 ---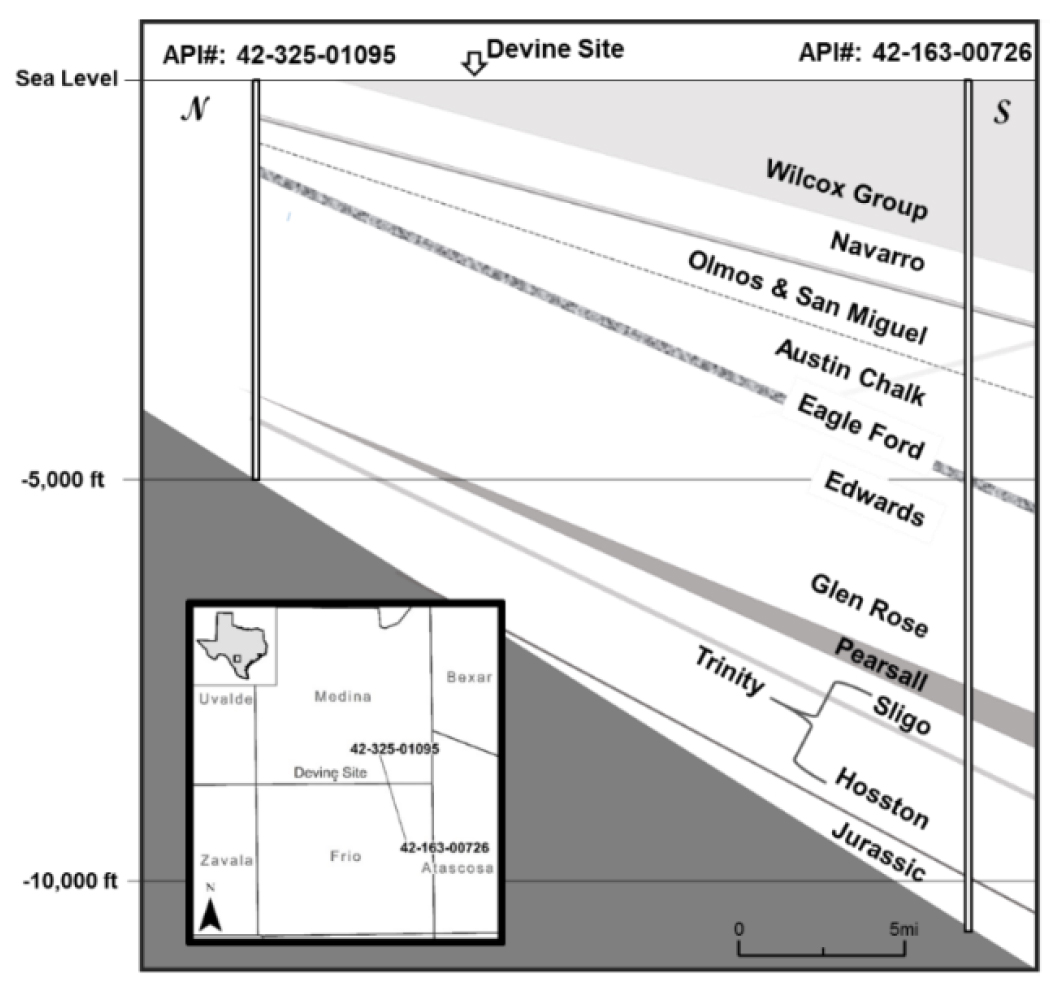 The DGTS provides an ideal laboratory for conducting experiments in a controlled, low-cost setting that is typical of many parts of the U.S. Midcontinent. It has for many years served as host for a variety of geotechnical experiments. Ownership of the site by UT not only provides an optimum research facility for researchers but also minimizes the risks related to accessing the site over longer periods of time. The proximity of active oil and gas exploration and production guarantees that various drilling companies and service companies will be available with minimal mobilization costs. BP drilled three 3,000-ft test wells (Nos. 2, 4, and 9) during its 12 years of ownership. Wells 2 and 4 were completed with fiberglass casing to allow for testing of borehole electromagnetic (EM) sources and receivers. These wells are popular with logging companies because resistivity tools can be tested without complications from steel casing attenuating EM wave propagation. Four shallow (100–200 ft) steel-cased holes are available for borehole-based seismic energy sources and other instrumentation. Permanent concrete and gravel pads provide consistent vibrator coupling in a wide range of weather conditions (fig. 2).
In addition, four shallow (330-ft) fiberglass-based wells with permanent distributed acoustic/temperature-sensing fiber optics and electrical resistivity tomography (ERT) arrays have been recently added by the Advanced Energy Consortium. These wells can be made available to researchers and companies who would like to collaborate with the AEC.
From previous studies, the stratigraphic and structural setting is exceptionally well known, both locally and regionally. The site's lithology allows investigation of diverse types of sediments and seals, including basal transgressive sandstones typical of many continental areas (Hosston), transmissive carbonate reservoirs (Edwards and Glen Rose), moderately transmissive sandstones with significant local capacity and correlatives regionally (Olmos group), and high-quality mudrock seals (Eagle Ford and Navarro). The area is gently dipping and unfaulted, although the characteristics of fractures in the Austin Chalk and associated units are well known and interaction with fluids could be the topic of study (fig. 3).
The variety of geologic settings offered at the DGTS allows for geo-laboratory design/testing for geophysical tools in both shallow and deeper formation (both carbonate and sandstone rocks are available). In addition, presence of the regional basement at a 7,000 ft depth provides a great opportunity for induced seismicity tests.
---