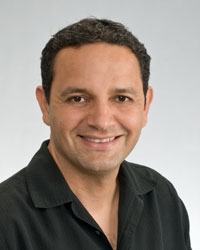 Bureau of Economic Geology
The University of Texas at Austin
P.O. Box X
Austin, Texas 78713-8924
Dr. Mohsen Ahmadian is the Principal Investigator and Program Manager responsible for leading the Advanced Energy Consortium (AEC) at the Bureau of Economic Geology at the University of Texas, Austin. Please visit https://www.beg.utexas.edu/aec/ for more details.
Research Interests
Biotech, Nanotech & Semiconductor industries
Matrix project management, risk assessment and gap analysis
Nanosensors
Applied research
Effective technology transfer
Education
Ph.D. Cell Regulation: Department of Pharmacology, UT Southwestern Medical Center, Dallas TX, 1991 to 1996
M.S. Molecular Biology: University of North Texas, Summa Cum Laude, Denton TX, 1988 to 1990
B.S. Biology/Chemistry: University of North Texas, Cum Laude, Denton TX, 1985 to 1988
Professional History
ADVANCED ENERGY CONSORTIUM, Program Manager, 2010 to present
KLA-TENCOR CORPORATION, Senior Staff Applications Development Engineer and Project Manager, 1997 to 2011
HAMON CENTER FOR THERAPEUTIC ONCOLOGY RESEARCH, Post Doctoral Fellow, 1996 to 1997