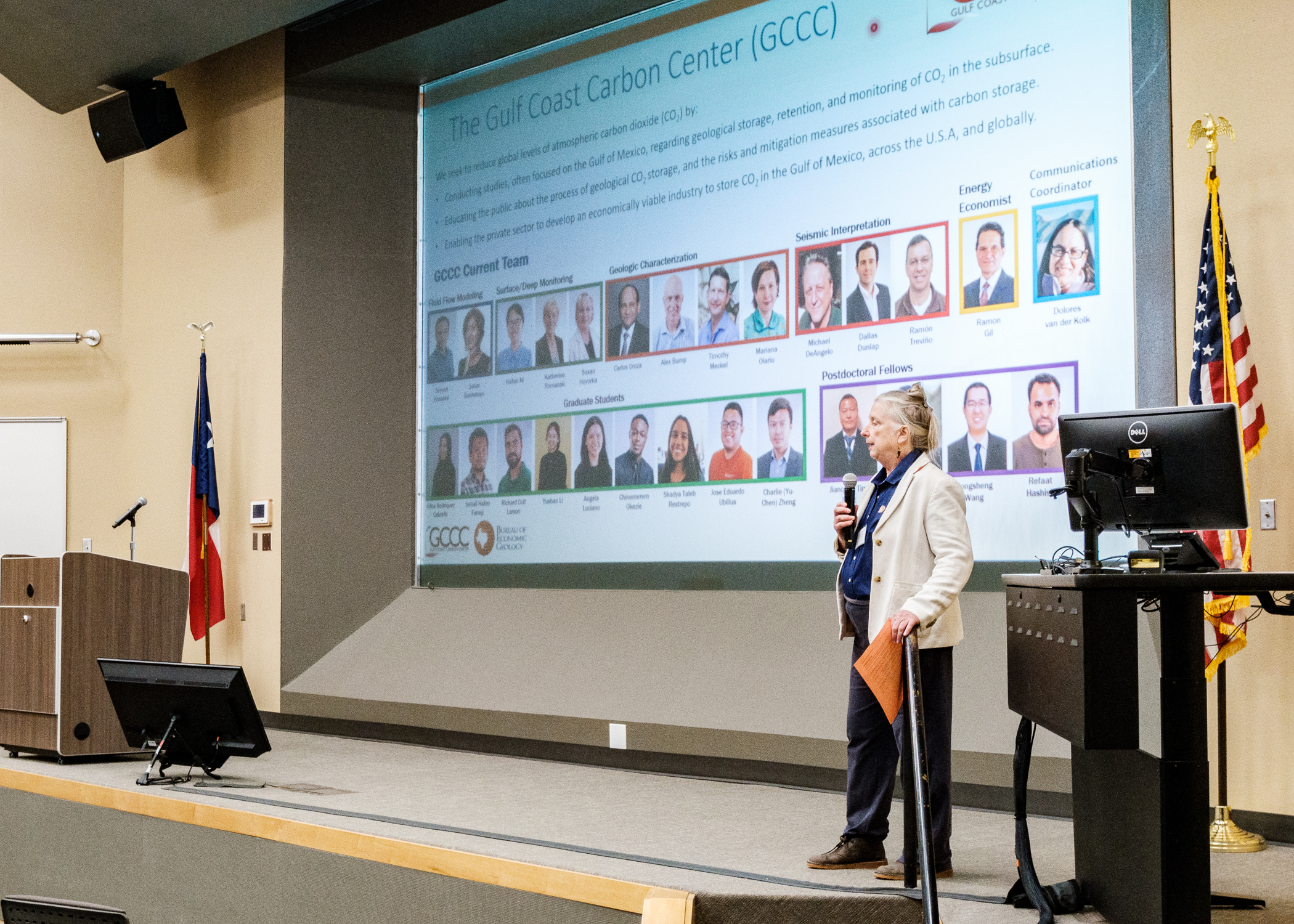 The Gulf Coast Carbon Center (GCCC) recently held its largest sponsor meeting yet, with over 100 sponsor representatives in attendance, 45 of them attending in person at the Commons Conference Center in Austin. Three new sponsor organizations attended, as well as many new staff who have joined carbon capture and storage (CCS) teams from long-time GCCC sponsors.
The GCCC showcased a vigorous contingent of its own new CCS practitioners, with twelve talks presenting work from two postdocs and eight graduate students. The highest ratio of technical content to presenter experience was a presentation by a high school student mentored by the GCCC's Sahar Bakhshian. Tim Dixon, the director and general manager of the global IEA Greenhouse Gas R&D Programme, flew in from the United Kingdom to present a wide-ranging keynote speech on "CCS Hot Topics."

Sponsor participation was certainly high energy. Thirty-five sponsor representatives attended workshops hosted by the GCCC's Susan Hovorka and Katherine Romanak. They presented deep dives into technical issues around permitting and monitoring. The group also went on field trips to the Bureau of Economic Geology's Core Research Center and to the UT Austin Department of Chemical Engineering's carbon capture plant. Dr. Carlos Uroza also presented an invigorating discussion about cored intervals from the Wilcox Group. Sponsors provided detailed comments at the end of the meeting.
For more information on the GCCC, or to join, please contact Sue Hovorka.