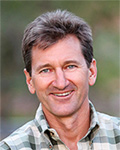 State Geological Survey and State Geologist
Established in 1909, the Bureau of Economic Geology of The University of Texas at Austin is a research entity of the university and functions as the State Geological Survey. Dr. Scott W. Tinker, Director, is the State Geologist. As such, its mission includes informing state policy-makers on issues arising from the geology and physical environment of Texas. Bureau objectives in this role also include producing unbiased, peer-reviewed energy, environmental and energy economics research which benefits the people of Texas and a wide variety of stakeholders around the world, and serving as a major geoscience resource for educators and the public at large.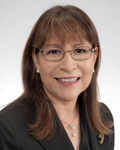 Public Information Office
The Public Information Office assists with questions concerning Texas geology and with events for outreach and education including the annual Austin Earth Science Week Career Day. Linda Ruiz McCall is the Bureau Information Geologist and Resource Center Manager. Please contact Linda at (512) 471-0320 or Linda.McCall@beg.utexas.edu with questions concerning Texas geology and Bureau resources.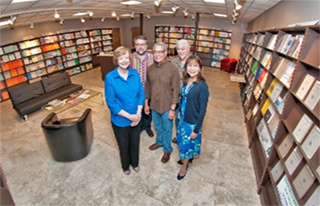 Resource Center
The Resource Center provides geologic information to the geoscience community, educators, and the public. The Resource Center is open weekdays from 8:00 a.m. to 5:00 p.m. and includes the Public Information Office, The Bureau Store, Geophysical Log Facility, Map Room, and Texana Collection.

---
State of Texas Advanced Resource Recovery Program (STARR)

The State of Texas Advanced Resource Recovery program (STARR) has been successful in its major objective to increase severance tax income for the State of Texas by means of research projects that promote the drilling of profitable oil and gas wells in the State. The Bureau of Economic Geology (BEG) currently receives funds from the State to conduct research that assists oil and gas operators in adding new or increasing existing production throughout the State of Texas. STARR is required to be revenue neutral—that is, revenue associated with STARR projects must equal or exceed the amount appropriated to the program by the Legislature. http://www.beg.utexas.edu/research/programs/starr
---
Geologic Mapping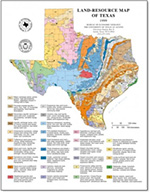 The Bureau complements a strong tradition of field-based geologic mapping with cutting edge technologies to create surface and shallow subsurface maps and spatially referenced digital data sets to meet the applied and basic data needs of geoscience professionals, governmental agencies, and citizens
Geologic Mapping at the Bureau
The Near Surface Observatory
The Bureau Store
---
Geophysical Log Facility (GLF)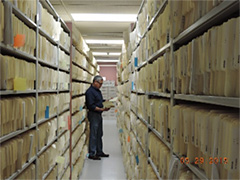 The Geophysical Log Facility (GLF) is the official well log repository for the Railroad Commission of Texas, which by law receives a copy of geophysical logs from every new, deepened, or plugged well drilled in Texas since September 1985. An estimated 1.5 million logs, including the RRC collection, donated logs from industry, and logs used in BEG research projects, are archived in the GLF. Other datasets available include historical well records and scout tickets from thousands of Texas wells. Well logs are available as electronic (tiff) images and as paper copies. http://www.beg.utexas.edu/about/facilities/geophysical-log-facility
---
Core Research Centers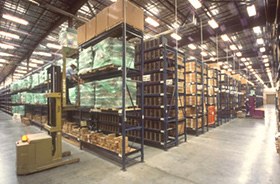 The Bureau's facilities include three core research centers which maintain boxes of core and cuttings from wells drilled throughout Texas, the U.S., and the world. Austin, Houston, and Midland core facilities have combined holdings of nearly 2 million boxes of geologic material. These resources are available for public viewing and research.
Austin Core Research Center (CRC) http://www.beg.utexas.edu/about/facilities/austin-core-research-center
Houston Research Center (HRC) http://www.beg.utexas.edu/about/facilities/houston-research-center
Midland Core Research Center (MCRC) http://www.beg.utexas.edu/about/facilities/midland-core-research-center
---
The Bureau Store

The Bureau Store is the official store of the Bureau of Economic Geology. We serve the geoscience community, educators, and the general public with more than 2,000 books, maps, and digital media produced by members of the Bureau's research staff and associated societies. The Bureau maintains an online store and a physical store in Austin, Texas. http://begstore.beg.utexas.edu/store/
---
TexNet Earthquake Monitoring Program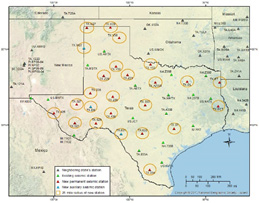 In the 84th Legislative Session, the Texas Legislature tasked us with helping to locate and determine the origins of earthquakes in our State, and, where they may have been caused by human activity, helping to prevent them from occurring in the future. We have established the TexNet earthquake monitoring program to accomplish these goals, and we plan to place earthquake monitoring stations across Texas to gather information about and study these events as they occur. We want to help inform Texas citizens so that they can keep their property safe from the impact of earthquakes. http://www.beg.utexas.edu/texnet-cisr
---
Texas Soil Observation Network (TxSON)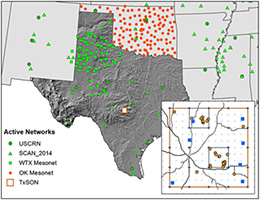 The TxSON is an intensively monitored area (500 square miles) located near Fredericksburg, Texas, along the Pedernales River and within the middle reaches of the Colorado River. TxSON consists of 36 new monitoring stations along with 7 existing stations of the LCRA Hydromet network in support of NASA's Soil Moisture Active Passive (SMAP) program, which will produce global coverages of soil moisture and significantly enhance our weather forecasting skills. Locally, TxSON will help residents, and local and State agencies of Texas recognize the linkages between soil moisture, crop/rangeland production and water resources while generating high quality data for the NASA mission. http://www.beg.utexas.edu/research/programs/txson
---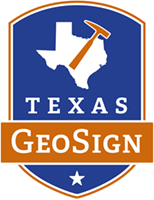 The Texas GeoSign Project is a network of geologic information signs designed to engage and educate people when they visit parks, highway rest areas, and other public locations. Partnerships with community, governmental organizations, and geological societies greatly enhance the continued success of this public outreach project.
http://www.beg.utexas.edu/geosign
---
Environmental research at the Bureau
Economics research at the Bureau

Geologic Mapping
Information resources at the Bureau
Peer-reviewed Publications of the Bureau

State of Texas Advanced Resource Recovery (STARR)