Boy Scout Troop Visits the Bureau of Economic Geology
February 28, 2020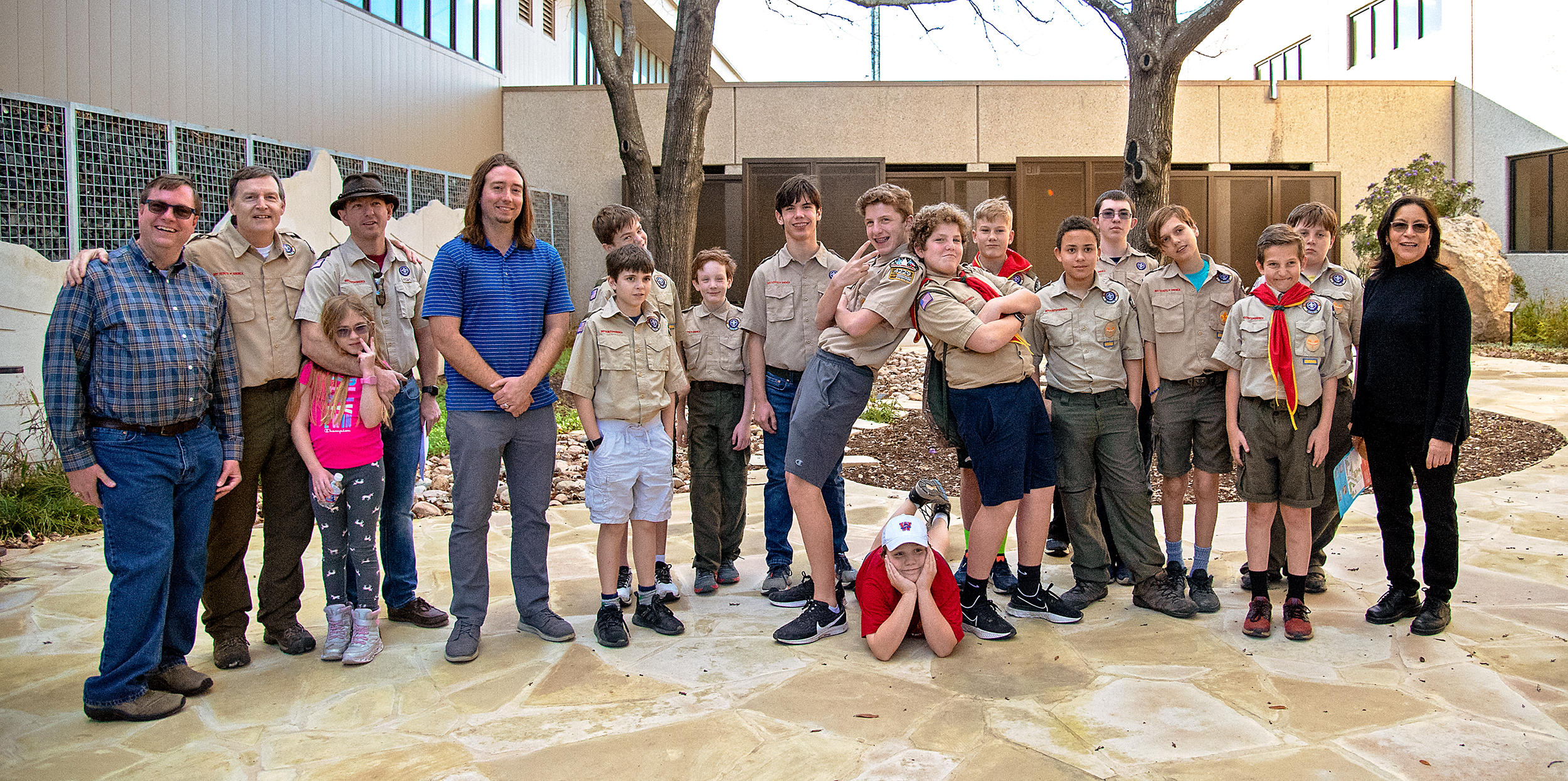 Boy Scout Troop 31 recently paid a visit to the Bureau of Economic Geology, where they were hosted by Bureau staff and volunteers. The Bureau's Information Geologist, Linda Ruiz McCall, and research scientist and Scout leader, David Carr, led the troop through an educational experience designed to help the scouts learn about careers in geoscience and earn their Geology Merit Badges.
The scouts participated in a number of hands-on activities, such as an exploration of fossils and minerals with volunteer Allan Standen, an interactive presentation with the Bureau's new Augmented Reality Sandbox with Dallas Dunlap, and a demonstration of groundwater/surface-water interactions.
Vanessa Nuñez-López and Margaret Murakami spoke to the scouts about carbon capture and led them through a series of activities developed by the Gulf Coast Carbon Center. Each of the presenters also spoke to the troop about careers in geology.
The troop ended their visit to the Bureau with a trip to the newly renovated Austin Core Research Center (CRC), where Nathan Ivicic explained the value to science of archiving core samples. Highlights of the troop's visit to the CRC included a walk through the research center entrance which boasts a display of fossil dinosaur casts from the Jackson School of Geoscience's Vertebrate Paleontology Laboratory, followed by an educational and energetic tour through the Stoneburner Family Rock Garden. The scouts left the Bureau with a new understanding of careers in geology and the tools for understanding geological processes important to everyday life.
---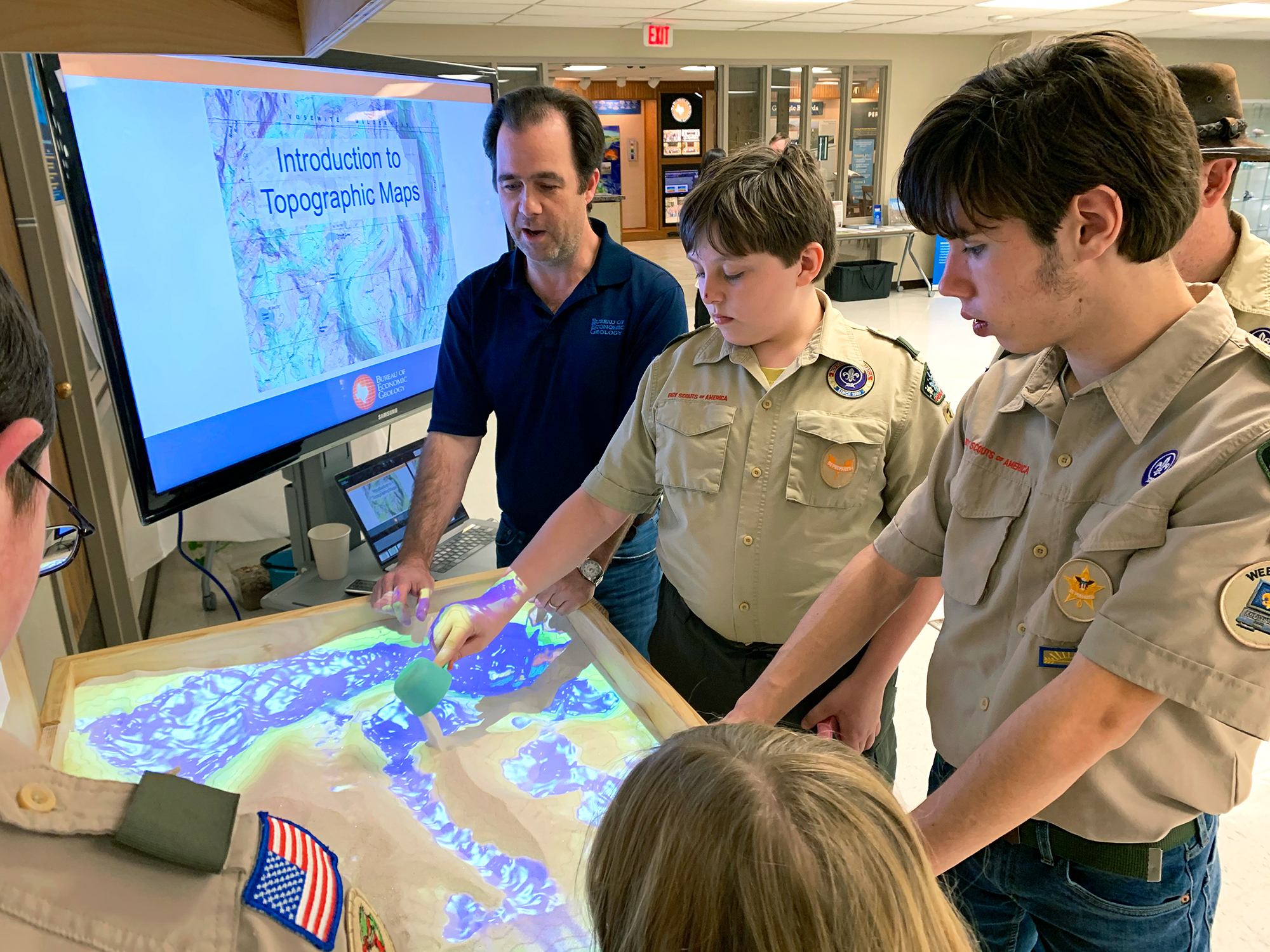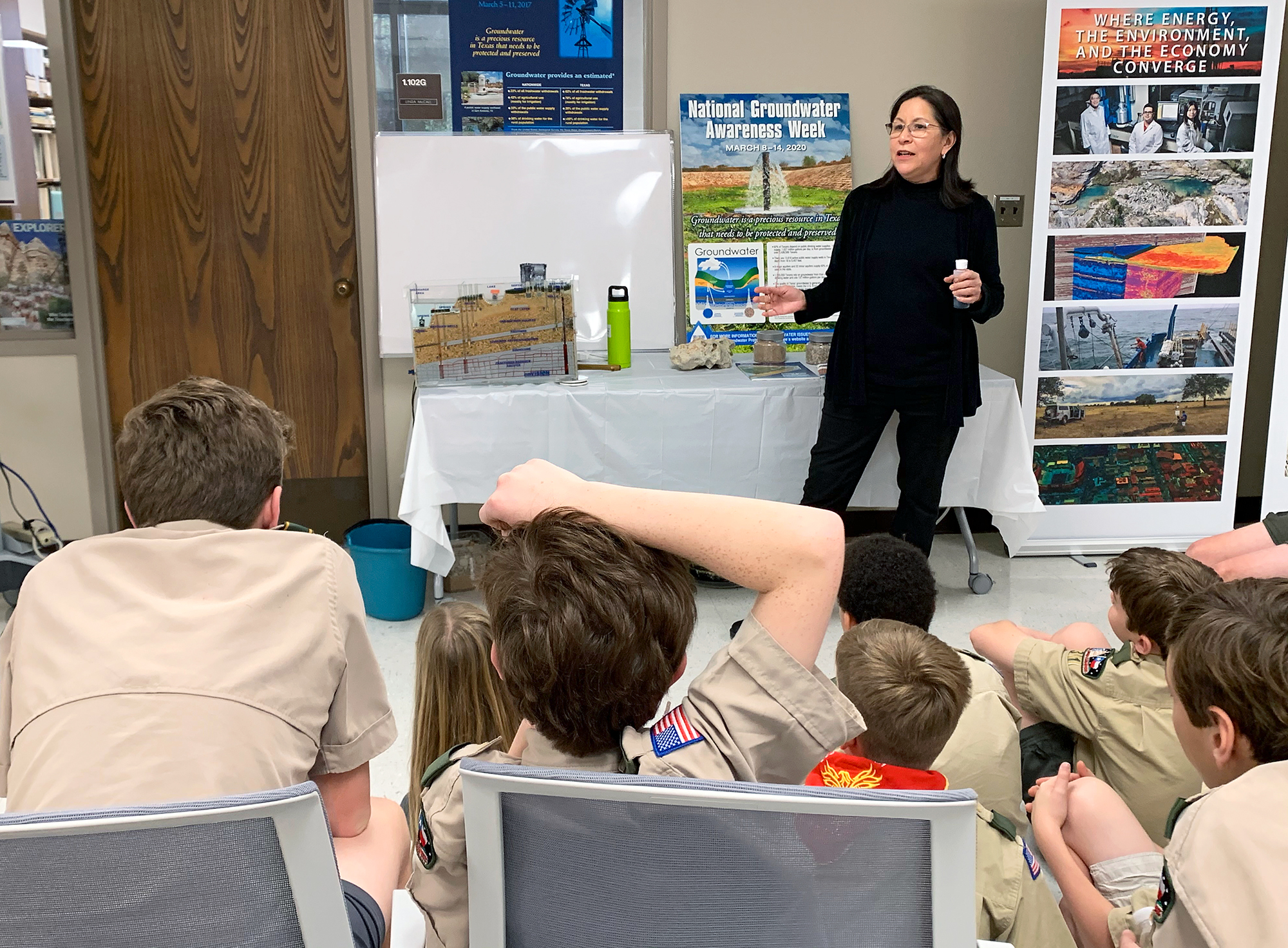 ---