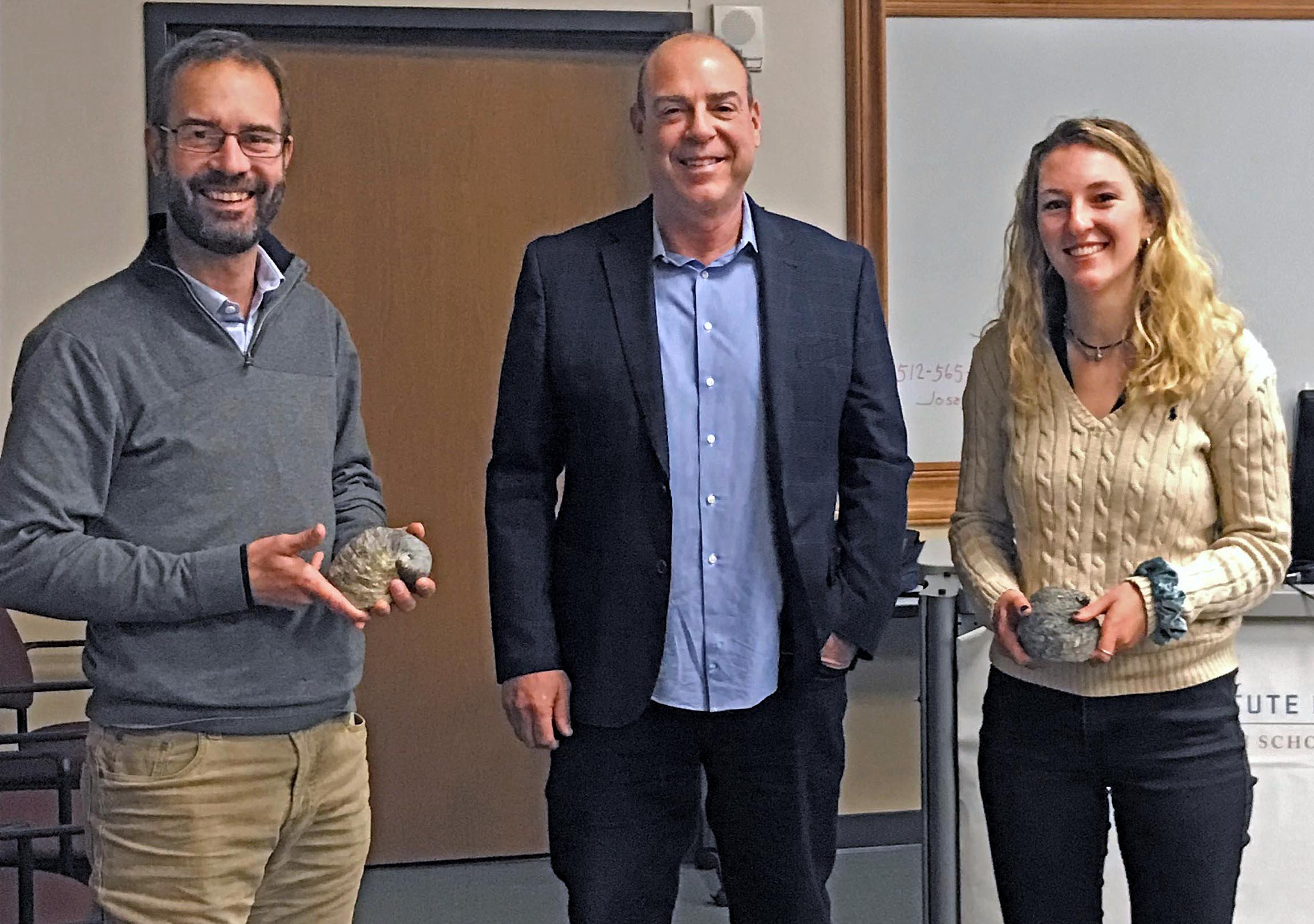 Some 65 representatives of sponsor companies recently attended the TORA Consortium's Annual Meeting held in person and virtually online. The meeting included 21 technical presentations, a poster session, a workshop, led by Bill Ambrose and Shuvajit Bhattacharya, linking core descriptions and log responses from three Midland Basin well cores, and a demo of the new TORA portal to provide map-based access to key results and research products for sponsors.
After an introduction by Bureau Director Scott Tinker and a project overview by TORA Principal Investigator Emery Goodman, the program included two global business perspectives covering oil and gas opportunities in the energy transition as well as the status and outlook for liquefied natural gas.
The Permian Delaware Basin (DB) segment of the meeting included presentations from geologic modeler Brian Casey, who explained the mathematical basis behind property trend modeling and uncertainty analysis and reviewed TORA's recently released DB-geocellular model. Arc-GIS expert Guin McDaid explained how those basin-scale models are used to determine precisely from which reservoir bench or facies each horizontal well is producing.
The Midland Basin (MB) segment included discussion of new quantitative work on Middle Leonard stratigraphy and facies; updates on Wolfcamp and Spraberry petrophysics; new methods for interpreting small faults using horizontal well paths; reservoir-fluid characterization; new research on deriving reservoir and elastic properties using seismic-data-inversion techniques (e.g., brittleness); and ongoing work on a new MB-geocellular model.
After a discussion about TORA research plans and options, emerging research was presented on multiphase production history matching, new petrophysics workflows using machine learning concepts, and the causes and impacts of basin-wide water salinity variation. Guest speaker Michael Young discussed an environmental, social, and governance topic concerning regional land use impacts of oil and gas operations in the Permian Basin. Bureau Deputy Director Mark Shuster closed the meeting, emphasizing the importance and scale of oil and gas development from horizontal wells and the challenge it will be to replace those volumes.
Sponsor feedback highlighted the high level of integration that the TORA Consortium has provided, from subsurface data integration in geocellular models to broader scale integration of geoscience, engineering, data analytics and economics. For more information on TORA, please contact Emery Goodman.