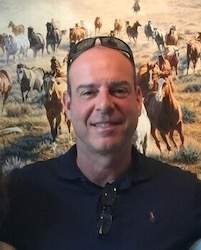 Bureau of Economic Geology
The University of Texas at Austin
University Station, Box X
Austin, Texas 78713-8924
As Project Manager and PI of the TORA (Tight Oil Resource Assessment) IA Project since August 2019, Emery Goodman leads an integrated project comprised of Geoscientists, Engineers, Economists, Data Analysts and GIS experts, with some 20 outside sponsors. TORA provides an unbiased assessment and production outlook for the oil and gas resources in the key U.S. Unconventional plays, with the current focus on the Permian Basin of West Texas and New Mexico. Emery brings over 32 years of Upstream energy experience from ExxonMobil, Shell and VAALCO Energy, where he worked in a variety of subsurface technical, operations, management and executive roles, covering sedimentary basins around the globe. In 1989, he received his Ph. D. in Geological Sciences from University of California, Santa Barbara, where he was named Distinguished Alumnus in 2007. He received a B.S. degree in Earth and Space Sciences from Stony Brook University. Emery served as AAPG Distinguished Lecturer in 2002-3. Outside interests include time with family, squash, hiking, music and history.