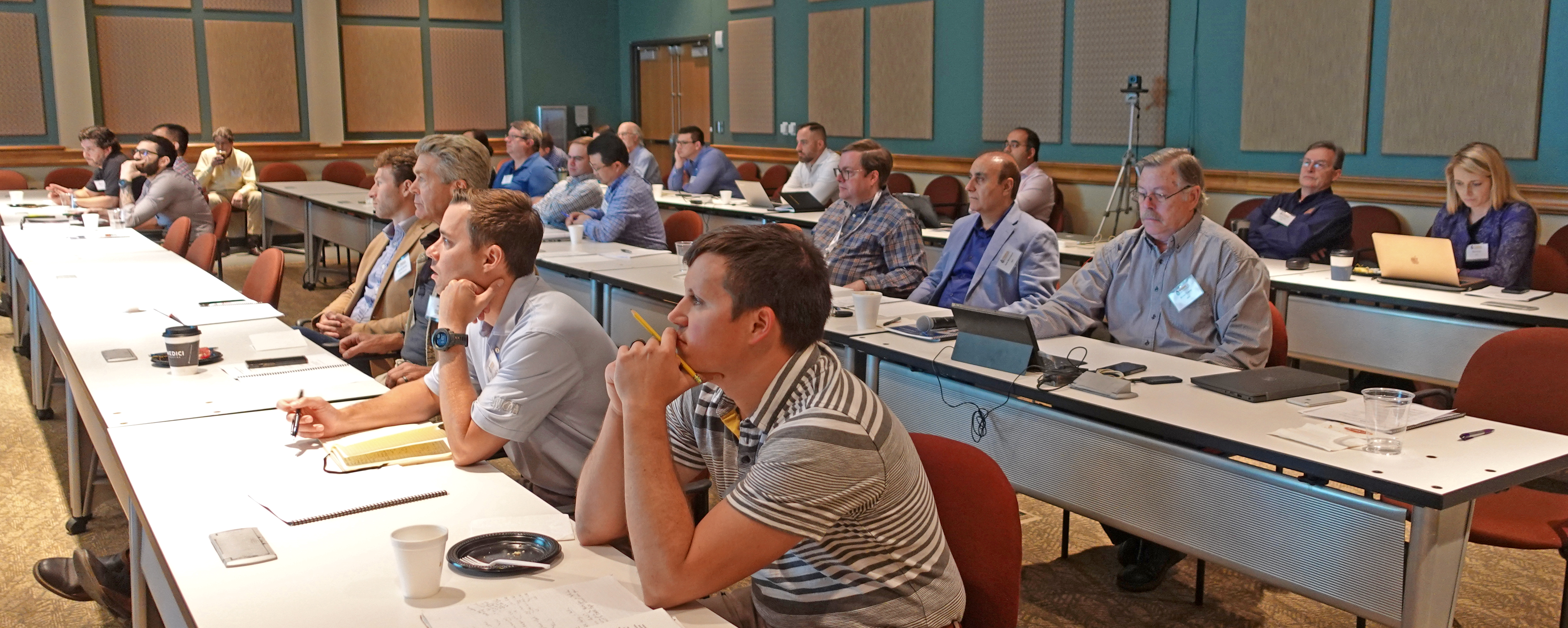 The talented multi-disciplinary team from the Tight Oil Resource Assessment research consortium (TORA) recently held its spring meeting and technical conference at the Bureau of Economic Geology in Austin, Texas. There were 70 representatives from sponsoring organizations participating either in person or virtually, and the TORA team presented a wide range of information about its latest production research in the Permian Basin and the Haynesville region. There were 19 integrated presentations conducted during the two-day event covering geoscience; reservoir engineering; economics and business; data analytics; and machine learning, with a particular focus on new insights, interpretations, and workflows.
Although it was announced that he would be entering retirement soon, respected long-time TORA Principle Investigator Emery Goodman kicked off the meeting with an opening report summarizing recent research. Dr. Goodman discussed the net results of the Bureau's over 10 years of investigating tight oil and shale gas plays and shared an overview of in-place resources, technically recoverable resources (TRR), and production to date for the 10 major United States shale plays. He reported that despite significant horizontal drilling in the Permian Basin even developed plays are relatively immature and just a fraction of their TRR has been produced to date.
Later that afternoon, Bureau Chief Economist Dr. Ning Lin discussed a new methodology to translate TORA's production outlook into electricity load forecasts incorporating Permian Basin upstream and midstream future electricity requirements.
After completion of the first day's presentations, participants and TORA researchers enjoyed a reception and networking event featuring live music.
While the focus of the event's presentations was predominantly the Permian Basin Wolfcamp and Spraberry tight oil and gas plays, the conference included a half-day review and update on the Haynesville region, including an upward-revised assessment of natural gas TRR for the Haynesville and Bossier plays.
For more information on TORA, or to join, please contact Mark Shuster, Deputy Director, Energy Division.