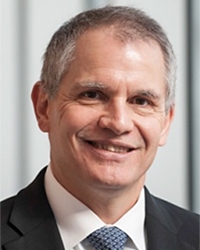 Bureau of Economic Geology
The University of Texas at Austin
P.O. Box X
Austin, Texas 78713-8924
Mark Shuster is responsible for managing the Bureau's energy-related research. He joined the Bureau in September, 2016. Prior to joining the Bureau, Mark worked for Shell and affiliates for 30 years in upstream oil and gas roles around the world. Mark began his professional career as a Research Geologist working on projects on the Permian Basin, Atlantic margin basins and southeast Asia. Subsequently, Mark worked on exploration and appraisal projects in Venezuela, Australia, Middle East, Gulf of Mexico and most recently, Alaska. Mark received his Bachelor of Science degree in Geology from the University of the Pacific and his PhD in Geology from the University of Wyoming.