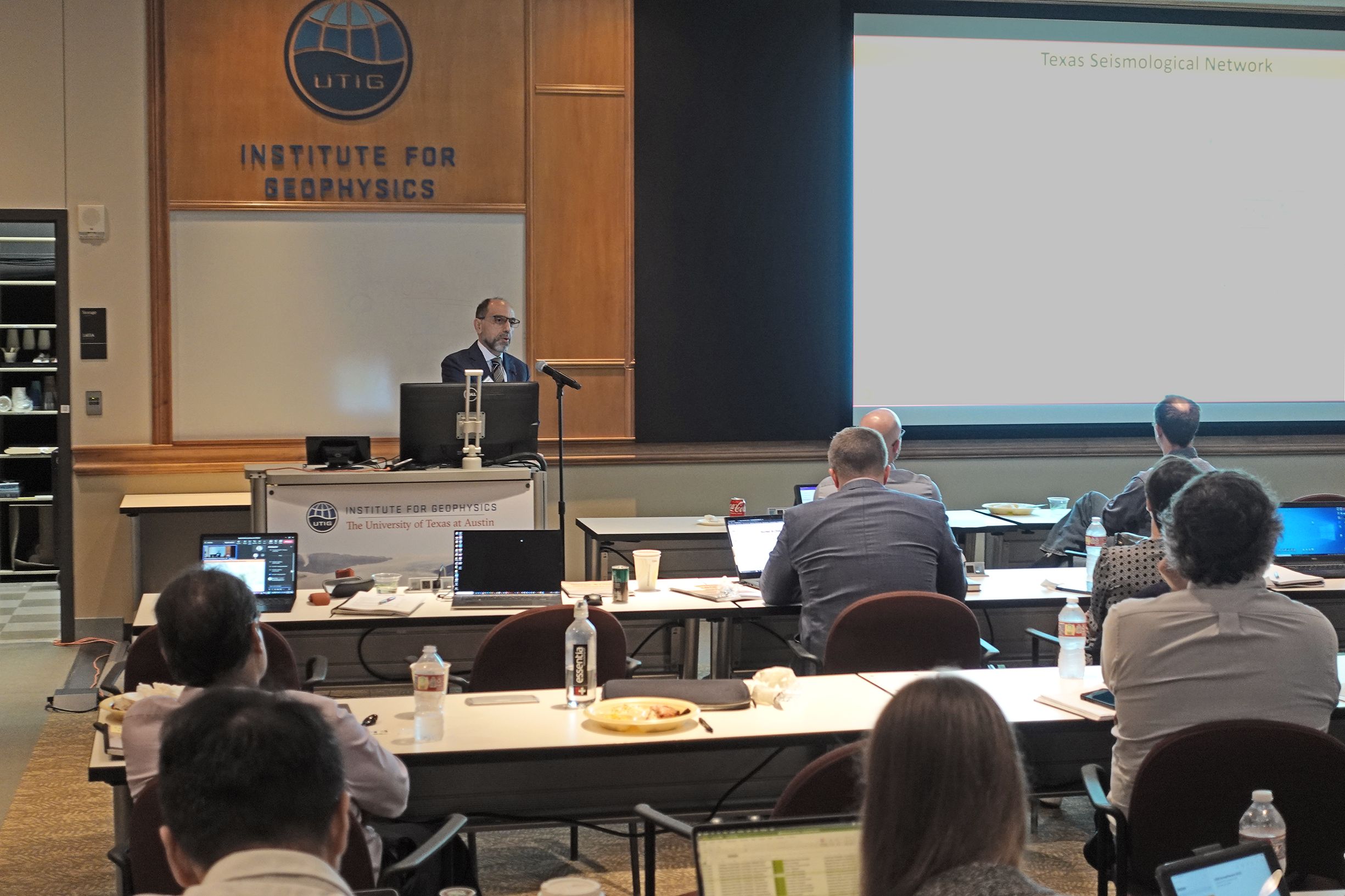 Late last year, the Texas Earthquake Monitoring and Research Program (TexNet) and the Center for Injection and Seismicity Research (CISR) hosted a joint two-day Annual Review for approximately 100 stakeholders and partners at the Bureau of Economic Geology in Austin. Those in attendance included members of the Governor's TexNet Technical Advisory Committee, petroleum industry sponsors (including the CISR Science Advisory Committee), technical staff from the Railroad Commission of Texas, and collaborating scientists from Southern Methodist University, the University of Houston, and Southwest Research Institute.
During the review, over 30 technical presentations were made including an overview of recent seismicity in Texas, analyses of the earthquakes, geological and geophysical analyses of the subsurface conditions stemming from petroleum industry activities that are linked to earthquakes, new understandings of the hazard posed by the increase in seismicity, newly developed tools to help understand and mitigate the earthquake hazard, and other topics.
A focus of the presentations was on advances in data and monitoring for an improved understanding of recent earthquakes in the Permian Basin region of West Texas and southeastern New Mexico. The meeting concluded with a discussion of the most significant goals ahead for TexNet and CISR.
For more information on TexNet capabilities, online tools and activity, please contact Dr. Alexandros Savvaidis, Principal Investigator. To learn more about the extensive work of the researchers from CISR, or to join the consortium, please contact Dr. Peter Hennings, Principal Investigator.