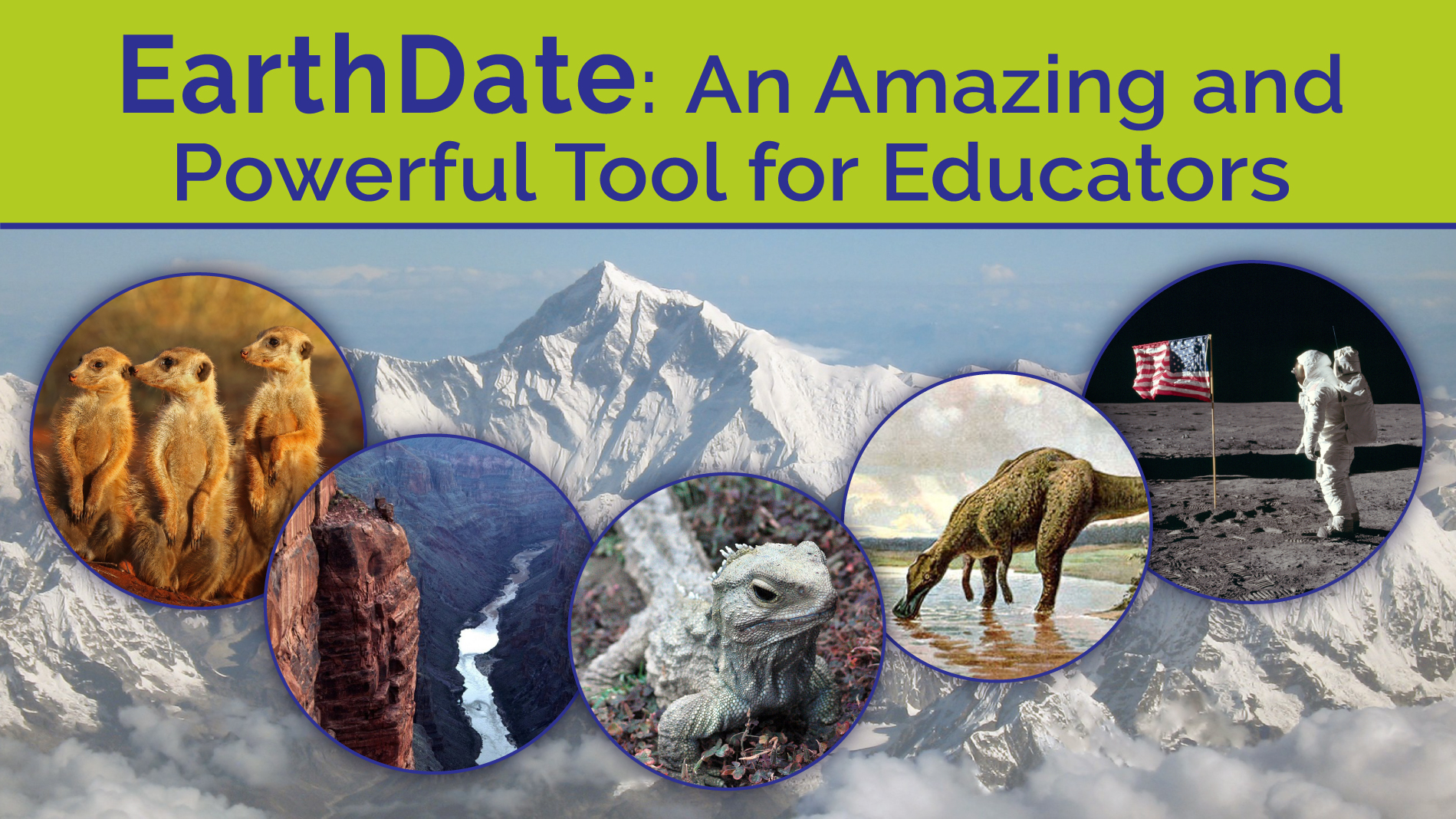 What if you were a teacher and had at your fingertips a fun and informative cost-free resource that would introduce your students to an exciting new science concept in only two minutes each week? Educators need to look no further than the Bureau of Economic Geology's EarthDate program. Just as an educator would use a search engine or a library as a resource to enhance a class, EarthDate can provide a number of concise materials, including its fantastic two-minute podcasts, for teachers to briefly incorporate into their science instruction. EarthDate excites students and is a tremendous help for teachers.
EarthDate is a vibrant, entertaining, and educational weekly radio program now reaching thousands of listeners on 418 radio stations in all 50 states and Canada. There are now 231 educational podcasts ready for download and playback from the Bureau's website, www.EarthDate.org. Topics range widely from the importance of bees in agriculture to the 100th anniversary of the destructive solar superstorm of 1921.
Bureau Director and Texas State Geologist Dr. Scott Tinker hosts each two-minute episode. "We launched EarthDate in 2017 as a public service radio program with a mission to engage listeners in stories about Earth and to reconnect them to the wonders of their world," recalled Dr. Tinker. "EarthDate reminds listeners that science can enlighten, educate, and entertain."
The episodes are searchable by key words such as water or earthquakes. Educators can also download the extensive, peer-reviewed episode background summaries, with linked reference lists, for their classroom instruction. All of the programs and materials are available free of charge as a public service by the Bureau of Economic Geology.
EarthDate is produced with support from EarthX, an organization bringing people together to build a sustainable future. For more information about the program, or to submit an idea for a future episode, please contact EarthDate's Mark Blount.