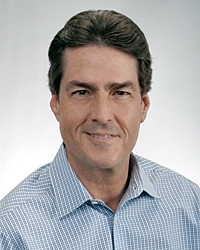 Bureau of Economic Geology
The University of Texas at Austin
P.O. Box X
Austin, Texas 78713-8924
Mark W. Blount, CFRE, promotes the innovative and trusted energy, environmental and economics research of the Bureau of Economic Geology, and seeks to attract new friends, partners and supporters to its work. External & Governmental Affairs roles include marketing and communication, media relations, outreach to the Texas Legislature, industry engagement, event coordination, land management, donor cultivation, and educational outreach.

Mark has extensive experience in public relations, resource development and non-profit management, and was a petroleum landman for over ten years. He received dual Bachelor's degrees in Radio-TV-Film and History from The University of Texas at Austin, and enjoys more than 20 years of service on the staff of UT.