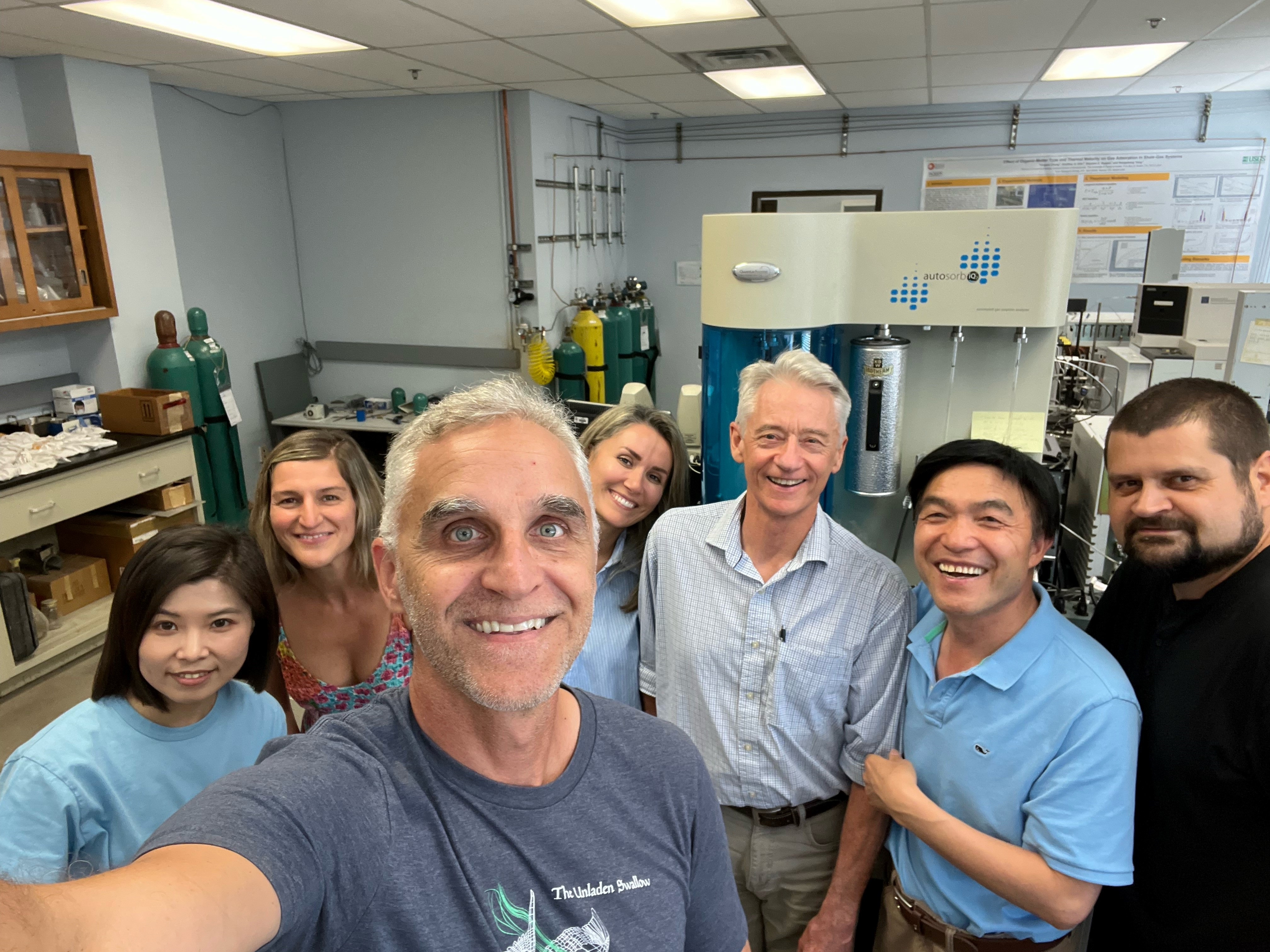 Late in the afternoon in the Bureau of Economic Geology's analytic labs, you can find a team of petrologists and geochemists collaborating on new research projects focused on finding economic ways to generate hydrogen from rocks. Unlike oil and gas, which is extracted from subsurface reservoirs, hydrogen will most likely need to be produced in situ in the subsurface to meet global demand.
One of the in situ geochemical processes being investigated is serpentinization. Using all available tools, geochemists at the Bureau are trying to better understand reaction rates and, importantly, catalysts that can boost reactions or rate-limiting barriers that may inhibit hydrogen production from rocks. Tackling this problem requires a diverse group of geoscientists and engineers to think differently about energy, and these Bureau of Economic Geology folks are up to the task!
For more information about this vital research, please contact Toti Larson.