The essence of what the Bureau of Economic Geology is, what it hopes to achieve, and what its people find to be most important to the organization has been captured in its Strategic Plan. Completed in 2018, the plan is the result of months of analysis, contemplation, and thorough discussion. The planning process was facilitated by Dr. Douglas Dierking, assistant chair of the Department of Management in the UT McCombs School of Business, who donated his time and expertise in organizational planning to the effort. The Bureau's Planning Task Force—led by Director Scott W. Tinker; associate directors Jay Kipper, Mark Shuster, and Michael Young; and External Affairs Manager Mark Blount— included a diverse cross section of researcher and staff representatives, including Cathy Brown, Poe Chen, Jake Covault, Julia Gale, Gürcan Gülen, Nathan Ivicic, Kim LaValley, Linda McCall, Jeff Paine, and Katherine Romanak. The task force participated in several sessions to hone the plan and sought feedback on the content of the evolving draft from Bureau colleagues. The result is a concise plan that will help to guide the work of the Bureau. The new Strategic Plan is highlighted in this Annual Report. In addition to the Mission and Vision, the plan sets out the Values that make our staff and researchers such a dynamic team. To illustrate what those Values mean, several members of our task force have prepared the following brief explanations.
MISSION, VISION, VALUES
---
• Our Mission is to serve society by conducting objective, impactful, and integrated geoscience research on relevant energy, environmental, and economic issues.

• Our Vision is to be a trusted scientific voice to academia, industry, government, and the public, whom we serve.

• Our Values: At the Bureau, we are Authentic, Respectful, Innovative, Impactful, and Collaborative.

---
Values
Authentic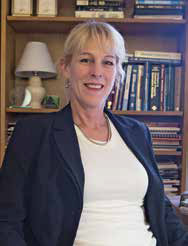 At the Bureau o f Economic Geology, "authentic" describes our approach to our work and to our relationships. Foremost is the quality of our research. Authentic research means that we make extra effort to be thorough in our analyses and assessments. We do not gloss over anystage of our work but care enough to ensure that all potential relevant information is accessed and reviewed. Authentic research requires at its foundation a balanced and impartial approach implemented with methods and procedures that are transparent and reproducible. It also requires that data are handled with integrity—protected and kept confidential. We strive to ensure that conclusions and recommendations are unbiased, objective, and based solely on the evidence presented by our science. Authenticity also describes our relationships with our collaborators and contract partners. We listen to, and care about, our partners' goals, and strive to find creative ways to work toward those goals. Genuine and honest communication is the foundation of our partnerships. Agreements are made in earnest, and any challenges that arise are openly discussed. Keeping to deadlines and fulfilling obligations is important to us, ensuring that we provide value on a consistent and dependable basis. Within the Bureau, authentic relationships mean that we hold each other to high standards as we rely on one another for support, problem solving, and teamwork. As a team, each member works hard, giving 100% effort to support coworkers and sharing equally in both successes and failures.
Respectful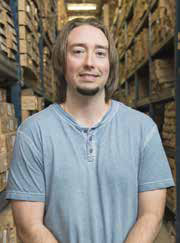 Being respectful is of one another is a value that we strive for while working at the Bureau. Respectful behavior is often something that does not come naturally to us; rather, we have to be intentional about it. Considerable time is spent at work each week by each Bureau employee, and we need to be careful and intentional about how that time is spent. The Bureau is a dynamic and diverse workplace filled with many unique and talented individuals who represent numerous countries, cultures, and beliefs that span the globe, and it is highly important to be respectful of one another. Respect can begin with how we greet each other, such as "How are you?" versus "Did you get my e-mail?" Respectful behavior means considering how the other person appreciates being treated. Seeing each person as valuable and part of the greater Bureau puzzle is essential if the individual pieces are to all fit well together. It is not up to the director-level leadership to create a respectful environment; instead, it is each individual's responsibility because influence occurs at every level. At the Bureau, we each try to do our part to be the kind of workforce in which we are present; listen well; heed boundaries; and develop healthy, respectful working relationships.
Innovative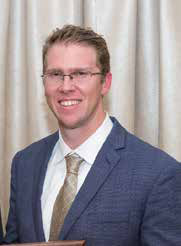 Why are we innovative? We have to be innovative at the Bureau of Economic Geology to accomplish our mission to perform transformative, impactful research for society. Moreover, much of the funding for scientific research at the Bureau is externally supported; innovative proposals tend to be successful, which fosters an entrepreneurial spirit. Throughout the cycle of a research project, Bureau geoscientists are thinking of new ways to do science that set them apart as leaders in applied research. How are we innovative? Innovation is fostered by a diversity of experience within individual research groups and the willingness of Bureau researchers to engage colleagues across the Jackson School of Geosciences. Three examples of successful, innovative research groups are the Applied Geodynamics Laboratory, the Reservoir Characterization Research Laboratory, and the Gulf Coast Carbon Center. These groups enlist multidisciplinary talent in areas as diverse as numerical modeling, physical experimentation, and geological/geophysical reservoir characterization to address major scientific questions of salt tectonics, oil and gas exploration and development, and carbon capture and storage. These groups also draw on expertise in other disciplines at the Bureau, such as sedimentology/stratigraphy in my group, the Quantitative Clastics Laboratory, and across the broader Jackson School to deliver uniquely multi- and interdisciplinary insights to sponsors.
Impactful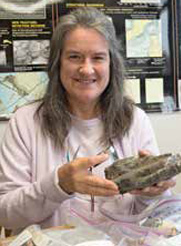 At the Bureau, our work on challenging topics includes the continuing goal of having an impact on science and society. Improved scientific understanding is intrinsically impactful— but especially amplified when the work is applied to a societal need. Examples of Bureau impact across many sectors include the work of the award-winning CO2 sequestration group, the Gulf Coast Carbon Center (GCCC), which has developed innovative methods and tools in seven field-research projects that can now lead to full-scale application; Bureau descriptions of hydraulic fractures and proppant distribution in core taken through a stimulated oil reservoir, which impact hydraulic fracture design and modeling; and the new seismic network for Texas, TexNet, which provides a catalog of earthquakes in the state that is available to the public as well as to the scientific community. The Bureau's work has global, as well as local and national, impact. Bureau researchers communicate results in peer-reviewed journals and at international meetings; many of our scientists are leaders in scientific and engineering organizations, and editors for major journals. These roles allow us to set the agenda for future research, meetings, and publications, all of which are impactful in their own right as we share new understanding with educators, decision makers, and the public.
Collaborative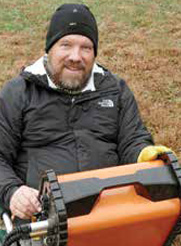 "Collaborative" is one of those words that is commonly employed i n m a n a g e m e n t circles as a virtuous goal for any organization. Collaboration for the sake of collaboration, though, can be a needless waste of time and effort and can reduce the time individuals have available to actually do the work to which they and their organizations are committed. Fortunately, the Bureau is inherently collaborative in a frugal way, both with external research partners and among Bureau staff. Few individuals have all the skills, knowledge, or time required to do such diverse yet necessary tasks as prepare proposals, manage projects and researchers, monitor expenditures, conduct research, write reports and papers, and disseminate results. Each Bureau employee has ready access to willing and competent managers, researchers, and administrative staff who together help ensure scientific progress is made, schedules are followed, and deliverables are met. This just-enough (but not too much) collaborative approach helps ensure that the Bureau continues to be known for highquality science and making that science readily available to research sponsors, other scientists, governmental agencies, educators, private industry, and interested citizens everywhere.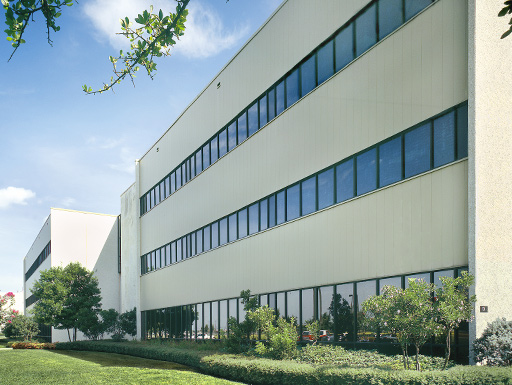 ---
Objectives

The following high-level Objectives honor our Values and will help us to accomplish our Mission and realize our Vision.
Earn and maintain an international reputation as a leading scientific research institution working at the confluence of energy and other natural resources, the environment, and economics


Enhance the stature, resilience, and economic success of the State of Texas through objective and integrated geoscience research and public outreach


Promote the understanding of the importance and role of the Earth sciences in public discourse and decision-making


Ensure long-term viability and impact through evolving, sustainable and diverse funding


Attract, develop, and retain high-quality talent―researchers, staff, postdocs and students―with diverse backgrounds and perspectives
Goals

The following Goals support the accomplishment of our Objectives.
Goal 1: Increase the efficiency of the proposal development process and success of research proposals

Goal 2: Codify existing research directions and conceive and proactively develop transformative research opportunities

Goal 3: Support and broaden the distillation and dissemination of impactful, peer-reviewed research

Goal 4: Target, build, leverage, and maintain productive alliances and relationships

Goal 5: Develop a social media strategy

Goal 6: Develop a strategy to maximize the value of Bureau materials, data, and facilities

Goal 7: Support the onboarding process, professional development, and training opportunities, and codify Bureau Values