Deeper, tighter, and thinner: challenges and opportunities of sponsored reservoir research in China
October 2, 2015 8:55 AM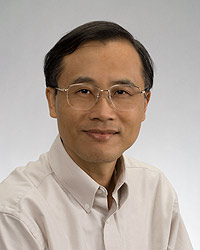 Hongliu Zeng and Eric Potter
Bureau of Economic Geology
The University of Texas at Austin
With a size similar to US, China has more than ten large sedimentary basins. Although there are significant petroleum resources, exploration and production have lagged behind because of challenging geologic and engineering conditions. China is now the # 1 oil importer in the world. To boost domestic supply, China's petroleum industry has been consistently seeking outside investment and technical cooperation under an "Open Door" policy since the Deng Xiaoping era (1978-1992).

With easy exploration targets long gone, China is facing three major challenges in the effort to convert more resources into proved reserves. Deep, giant gas fields have been discovered in old carbonate rocks in vast western frontier basins. The depositional and reservoir models, however, are still little known. Lacustrine tight sands and shale are increasingly important oil and gas producers, yet there are still significant data acquisition, interpretation, and horizontal drilling problems. In mature basins (mostly in east China), remaining reserves are mostly in seismically thin beds (10-30ft), which requires more sophisticated and integrated approaches to predict.

BEG is in the right position to provide technical help and training to China's petroleum industry in the form of sponsored research and IA sponsorships. While we have been quite successful in landing joint projects in recent years, more efforts should be made to attract additional funding in the current low-price environment. Be ready to travel to China to help establish business relationships that can lead to significant research projects.
**PARKING: Any visitor, without a UT Parking Permit, must obtain a PRC "Pay & Display" parking permit upon entering the campus. Please be sure to clearly display the permit on the dashboard of your vehicle. Link to maps and additional instructions: https://www.beg.utexas.edu/about/directions-and-maps.