Research scope and philosophy
We focus on petrophysics and fluid flow in unconventional reservoir rocks, i.e., "shale" and tight formation rocks. For such nanoporous and potentially mixed-wet and fractured rocks, understanding of the pore-scale mechanisms and macroscale behavior at the same time is the key and a challenge. We use integrated laboratory and multiscale imaging techniques on cores to obtain more comprehensive and specific understanding of the pore system and fluid flow that are closely related to the production in unconventional reservoirs.
Equipment, apparatus, and facilities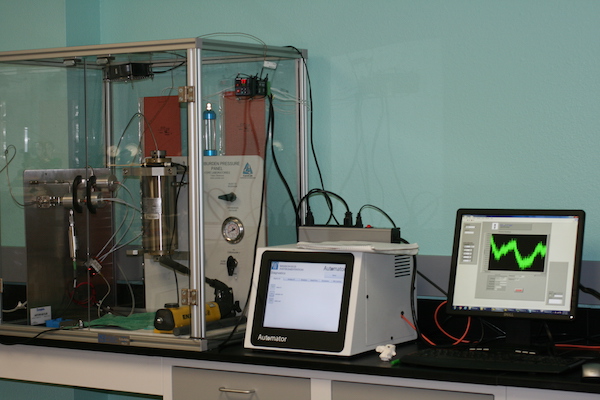 Gas permeability and relative permeability
A modified gas expansion (MGE) method was established and used for gas permeability measurement for samples with permeability of nD to µD level.
1- or 1.5-inch core plug
Pore pressure: 100-1,500 psia
Confining pressure: up to 10,000 psi
Coupled with high pressure gas-driven drainage for gas relative permeability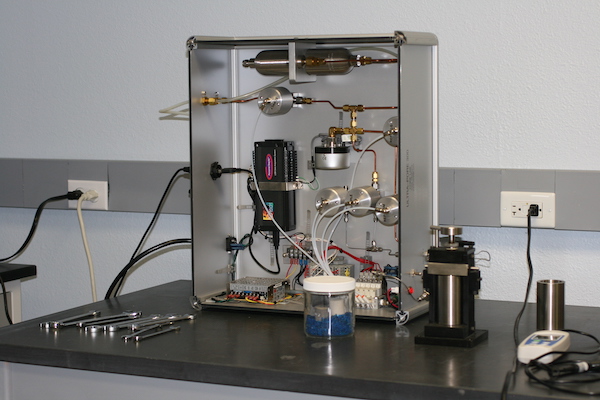 Porosity – CoreLab UltraPore-300
Porosity measurement can be made using this equipment. It also serves as a quick screening test on the approximate level of permeability of the sample.
Crushed or core plug sample
1- or 1.5-inch
Pore pressure: 200 psi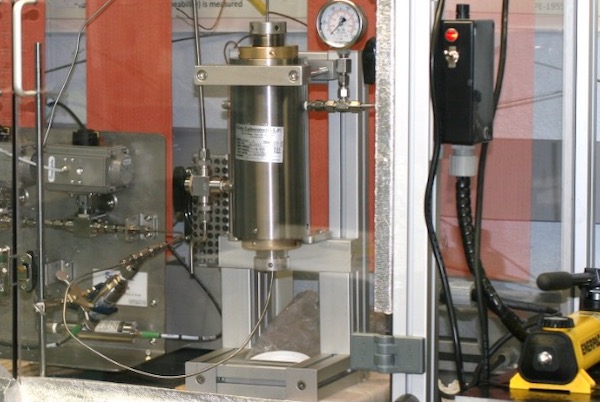 Liquid permeability and relative permeability
A new system for liquid permeability measurement using a transient pressure decay method.
1- or 1.5-inch core plug
Pore pressure: 3,000-5,000 psia
Confining pressure: up to 10,000 psi
Temperature: 25-50 °C
Coupled with a high pressure drainage/imbibition system (up to 5000 psi) for water/oil relative permeability and capillary pressure.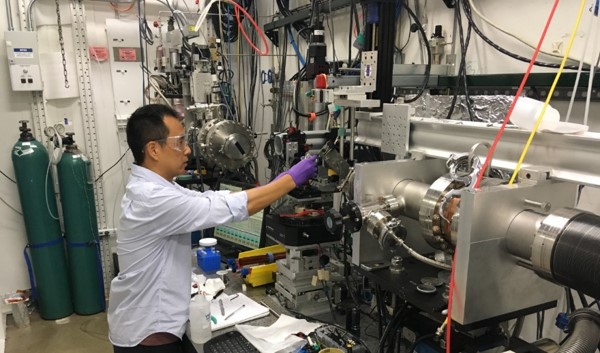 National lab user facilities
We actively work with user facilities in National Laboratories (APS, SLAC, NIST) and develop integrated SEM, micro-CT, and neutron imaging techniques from nm-to-cm scale to investigate the pore systems and fluid flow in samples whose petrophysical properties have been studied.
Contact us
PI: Dr. Sheng Peng
Email: sheng.peng@beg.utexas.edu
Address: BEG 131, 1.210, UT Pickle Research campus