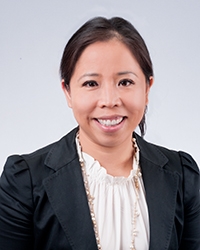 Bureau of Economic Geology
The University of Texas at Austin
P.O. Box X
Austin, Texas 78713-8924
Dr. Ning Lin joined the Bureau of Economic Geology at The University of Texas at Austin in 2019 as the chief economist at its Center for Energy Economics. Her keen business acumen and leadership have allowed her to provide a unique perspective and multifaceted skills in her current role at the Bureau, where economics underpins all energy and environmental research.
At the Bureau, Dr. Lin works with research teams leveraging expertise in geoscience and environmental resources to address energy and environmental challenges.
Research Interests
Upstream oil and gas resources and economic evaluation for development and production
Oil and gas market and infrastructure analysis and scenario planning, integrating with related sectors and value chains
The electricity and renewables sector
Environmental resource management (flaring, water and land)
System modeling on a sustainable energy transition addressing energy policy and technology choices
Experience
In her former roles, Dr. Lin managed global market analysis capabilities for Shell Trading, Koch Industries, and Tenaska. Her experience in both the chemical and energy industries includes natural gas and power; petrochemical derivatives; intermediate chemicals; and polymer, fiber, and engineering plastics. She has successfully executed a variety of commercial development projects, established local partnerships in overseas regions, and managed capital investment, technology licensing, market development, and product innovation efforts.