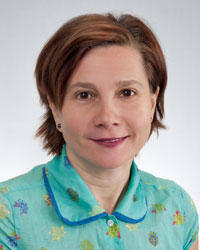 Research Scientist Associate V
Bureau of Economic Geology
The University of Texas at Austin
University Station, Box X
Austin, Texas 78713-8924
My area of expertise is clastic sedimentology and sequence stratigraphy with a special interest in the quantitative depositional architecture of both shallow and deep water sedimentary systems. My research focuses mainly on the use of outcrops as analogs to hydrocarbon reservoirs paying attention to architectural elements and depositional environments. I am also interested to link and extend the outcrop studies with subsurface datasets (wire line logs, seismic and core data) for sub-regional and regional studies. I have been using the laser scanning technology (LIDAR) and 3-D imaging systems (Sirovision) to investigate architectural elements in outcrops. I am also familiar with remote sensing image analysis and processing techniques applied to geologic problems. I have been involved in processing and interpretation of shallow water sedimentary successions with a focus on outcrop studies of deltas (Washakie Basin, WY) and shelf (tidal) deposits (Tremp-Graus Basin, Spain) and deep water turbidites (Pennsylvanian Jackfork Group, Arkansas).
Research Interests
Clastic Sedimentology
Sequence Stratigraphy
Education
B.S. Geology engineer, University of Bucharest, Romania, 1995
Ph.D. Geology, University of Texas at Dallas, 2007
Professional History
2008–2011 - Research Engineering/Scientist Associate III, University of Texas at Austin
1995–2000 - Research Scientist, Institute of Educational Sciences, Bucharest, Romania
Selected Publications
Olariu M. I., Carvajal R. C., Olariu C., and Steel J. R, 2012, Process and Architectural Evolution during Deltaic Cross-Shelf Transits—Fox Hills Deltas, Washakie Basin, Wyoming, AAPG Bulletin, v. X, no. X, p. 1-26.
Olariu M. I., Olariu C., Steel J. R., Dalrymple R. W. and Martinius A. W., 2012, Anatomy of a laterally migrating tidal bar: Esdolomada Member, Roda Formation, Graus-Tremp Basin, Spain, Sedimentology, v. 59, no. 2, p. 356-378.
Olariu, M. I., Aiken, C. L. V., Bhattacharya J. P. and Xu, X., 2011, Interpretation of Channelized Architecture Using Three-dimensional Photorealistic Models, Pennsylvanian Deepwater Deposits at Big Rock Quarry, Arkansas , Marine and Petroleum Geology, v. 28, no. 6, p. 1157-1170.
Olariu, M. I., Ferguson J.F., Aiken C.L.V., 2008, Outcrop Fracture Characterization Using Terrestrial Laser Scanners: Deepwater Jackfork Sandstone at Big Rock Quarry, Arkansas, Geosphere, v. 4, no. 1, pp. 247-259.
Aiken C. L. V., Xu X., Thurmond J., Abdelsalam M., Olariu M. I. and Olariu C., 2004, 3-D Laser scanning and virtual photorealistic outcrops: acquisition, visualization and analysis, AAPG Short Course #3, Tulsa, OK, 100 p.
Awards
Ed Picou Fellowship Grant for Graduate Studies in the Earth Sciences, 2003 Gulf Coast Section of SEPM