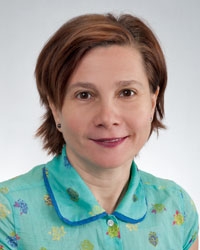 Bureau of Economic Geology
The University of Texas at Austin
P.O. Box X
Austin, Texas 78713-8924
My area of expertise is clastic sedimentology and sequence stratigraphy with a special interest in the quantitative depositional architecture of shallow and deep-water sedimentary systems. My main interest is understanding sediment dispersion at large, basin-scale using subsurface (wells, seismic and core) data.
Before joining the Bureau of Economic Geology my research focused mainly on the use of outcrops as analogs to hydrocarbon reservoirs. The outcrop studies of deltas (Washakie Basin, WY) and shelf tidal deposits (Tremp-Graus Basin, Spain) were linked with subsurface datasets (well logs) for regional interpretations. I have been also using the laser scanning technology and 3-D imaging systems as well as remote sensing image analysis to investigate architectural elements in outcrops.
As part of the STARR program at the Bureau I am involved in stratigraphic studies of Tertiary formations along the Texas Gulf Coast, such as the Oligocene Frio and Paleogene Wilcox Group. Our mission in the STARR program is to provide advice to Texas oil and gas operators on optimal strategies for oil and gas recovery. In order to do that I detail the stratigraphy and identify depositional environments and style of reservoir heterogeneity by integrating well log correlations, with core descriptions and seismic data.
As part of the GCCC group I am involved in various feasibility projects for CO2 storage resource assessment of the Northern Gulf of Mexico. The goal of the projects is to assess the CO2 storage capacity of depleted oil and natural gas reservoirs utilizing existing data (well logs, seismic and core) and identify specific sites with potential to store at least 30 million tons of CO2. The main stratigraphic intervals interpreted are the Miocene offshore and onshore Texas and Louisiana and Oligocene Frio onshore Louisiana.
Professional History
June 2012- present: Research Associate, Bureau of Economic Geology
2008 –2012: Research Scientist Associate III, University of Texas at Austin
1995 – 2000: Research Scientist, Institute of Educational Sciences, Bucharest, Romania
Selected Publications
Olariu, M. I., DeAngelo, M., Dunlap, D. and Treviño, R. H., 2019, High frequency (4th order) sequence stratigraphy of Early Miocene deltaic shorelines, offshore Texas and Louisiana, Marine and Petroleum Geology, v. 110, p.575-586.
Olariu, M. I., and Zeng, H., 2018, Prograding muddy shelves in the Paleogene Wilcox deltas, south Texas Gulf Coast, Marine and Petroleum Geology, v. 91, p.71-88.
Olariu M. I., and Ambrose, W. A., 2016, Process regime variability across growth faults in the Paleogene lower Wilcox Guadalupe delta, South Texas Gulf Coast, Sedimentary Geology, v.341, p. 27-49.
Olariu, M. I., and Olariu C., 2015, Ubiquity of wave-dominated deltas in outer shelf growth-faulted compartments, Journal of Sedimentary Research, v. 85, p. 768-779.
Olariu, M. I., U. Hammes, and W. A. Ambrose, 2013, Depositional architecture of growth-fault related wave-dominated shelf edge deltas of the Oligocene Frio Formation in Corpus Christi Bay, Texas, Marine and Petroleum Geology, v. 48, p. 423–440.
Olariu M. I., Carvajal R. C., Olariu C., and Steel J. R, 2012, Deltaic Process and Architectural Evolution during Cross-Shelf Transits, Maastrichtian Fox Hills Formation, Washakie Basin, Wyoming, AAPG Bulletin, v. 96, no. 10, p. 1931-1956
Olariu M. I., Olariu C., Steel J. R., Dalrymple R. W. and Martinius A. W., 2012, Anatomy of a laterally migrating tidal bar: Esdolomada Member, Roda Formation, Graus-Tremp Basin, Spain, Sedimentology, v. 59, no. 2, p. 356-378.
Olariu, M. I., Aiken, C. L. V., Bhattacharya J. P. and Xu, X., 2011, Interpretation of Channelized Architecture Using Three-dimensional Photorealistic Models, Pennsylvanian Deepwater Deposits at Big Rock Quarry, Arkansas, Marine and Petroleum Geology, v. 28, no. 6, p. 1157-1170.