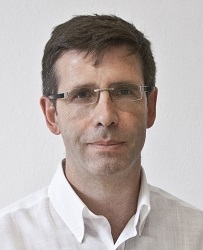 Bureau of Economic Geology
The University of Texas at Austin
P.O. Box X
Austin, Texas 78713-8924
Dr. Juan I. Soto received his BSc and Ph.D. from Granada University, Spain, in 1986 and 1991, respectively. Since 1989, he has taught different undergraduate and master courses at Granada University, achieving a Full Professor position in Structural Geology and Tectonics in 2008.
He specializes in structural geology, seismic interpretation, and salt and shale tectonic processes, both in orogenic settings and continental margins.
He joined the Bureau of Economic Geology in 2020 as a research scientist.