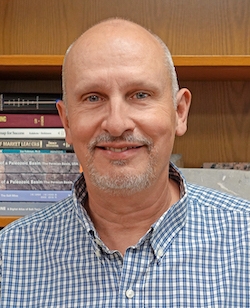 Bureau of Economic Geology
The University of Texas at Austin
P.O. Box X
Austin, Texas 78713-8924
As director of operational, financial, and administrative functions at the Bureau, Jay Kipper manages personnel, fiscal reporting, budget management, and contract negotiation. Jay also supervises the Bureau's Core Research Centers, the Houston Research Center, the Geophysical Log Library, the Information Technology Group, and Administrative and Support Staffs. Jay was instrumental in the formation of the Advanced Energy Consortium to explore nanotechnologies for the energy industry, and he played a lead role in the FutureGen Texas clean energy initiative.