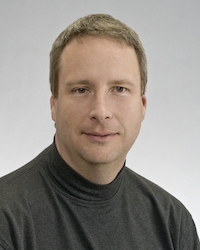 Bureau of Economic Geology
The University of Texas at Austin
P.O. Box X
Austin, Texas 78713-8924
Mr. Chapman's passion is delivering advanced nanotechnology that can change the world by satisfying the triple bottom line (financial, environmental, and societal profitability) with commercially sustainable competitive advantages. The BEG's Advanced Energy Consortium researches the development and application of subsurface nanosensors for oil and gas exploration and production. Mr. Chapman manages multiyear, cross-university research projects for the AEC, drawing on proven strengths in technical and business development, with 15 years' experience in advanced technology with Motorola, Intel, Research Triangle Institute, and SEMATECH.
Research Interests
Commercial Technical Consortiums
Nanotechnology
Technology Commercialization
Education
M.B.A., University of North Carolina at Chapel Hill, Kenan-Flagler Business School
M.S. and B.S., Materials Science, North Carolina State University
Project Management Certificate, George Washington University
Outreach
Business Plan reviewer for Texas Emerging Technology Fund
Board Member Austin Stars Performing Arts Association