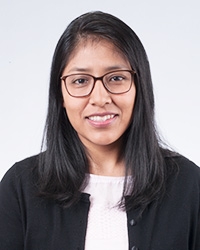 Bureau of Economic Geology
The University of Texas at Austin
P.O. Box X
Austin, Texas 78713-8924
Amanda's research focuses on the tectono-stratigraphic architecture of synorogenic deposits and their impact on reservoir characterization, especially as pertains to unconventional hydrocarbon plays. Parallel research interests include sediment dispersal patterns, mountain building, and basin analysis. Amanda received her Ph.D. and M.Sc. degrees from the University of Texas at Austin (2017 and 2013, respectively) where she specialized on the analysis of foreland and extensional basins, and the provenance of western South America sedimentary basins. Her studies seek to integrate both subsurface and surface datasets to understand the interactions between structural and sedimentary controls during deposition in non-marine through deep-marine environments.