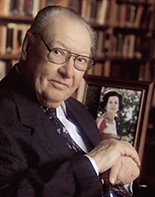 On Friday, January 22, the Jackson School of Geosciences will celebrate the incredible legacy of Jack and Katie Jackson and the 10th anniversary of the formation of the school, which brought together The University of Texas at Austin's Bureau of Economic Geology, Department of Geological Sciences, and Institute for Geophysics to fulfill the Jacksons' vision of creating one of the most dynamic schools of geosciences in the world.
To celebrate, the Jackson School will be hosting a research symposium organized around Jack Jackson's vision that the school should conduct research and educate young people "in the subjects of geology; geophysics; energy, mineral and water resources; and broad areas of the earth sciences, including the Earth's environment." Panels of faculty, researchers, and students will explore these areas in depth throughout the day. Panel keynote speakers include:

The Jackson School will welcome renowned academics, researchers, and industry leaders, including University President Greg Fenves (NAE), former University presidents Larry Faulkner and Peter Flawn (NAE), and inaugural Dean Bill Fisher (NAE). Former UNOCAL CEO and Jackson School alumnus Chuck Williamson will help wrap up the day. An added treat will be a panel of individuals, dubbed "The Jackson Five" by Mr. Jackson himself, who will reminisce about the formation of the school and Jack's vision. The celebration will kick off at 9:00 a.m. in the Student Activity Center Ballroom on the UT-Austin Main Campus.
For more information, please contact Mark W. Blount, External Affairs, Bureau of Economic Geology.