Injection-Induced Earthquakes in Canada: How research is transformed into regulations?
May 8, 2020 9:00 AM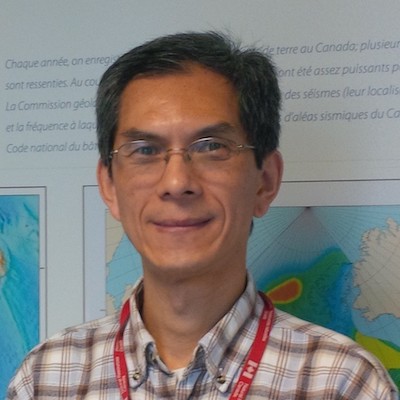 Dr. Honn Kao
Senior Research Scientist
Pacific Geoscience Centre
The occurrence of induced seismicity has been a focus of public concern in many places where the historical level of background seismicity was relatively low. Large injection-induced earthquakes (IIE), in particular, have attracted significant media attention in recent years as the development of unconventional hydrocarbon resources (e.g., shale gas and tight oil) plays an increasing role in global energy supply. Both the U.S. and Canada have an enormous amount of unconventional hydrocarbon resources. There are two major injection operations involved in the development of shale gas and tight oil: hydraulic fracturing (HF) and wastewater disposal (WD). While there were several large, damaging IIE in the U.S. with magnitude >5, no IIE in Canada had exceeded M 4.6. Also, most IIE in Canada appeared to be related to HF. Natural Resources Canada (NRCan) initiated the Induced Seismicity Research (ISR) in 2013 with a national scope to address key knowledge gaps in the study of IIE and to work with provincial governments to improve regulations. In this presentation, I will introduce NRCan's ISR project and the strategy to achieve our scientific objectives. I will also demonstrate how NRCan's ISR project works with collaborators in both public and private sectors to gain better understanding of IIE in Canada, and how such knowledge contributes to improving government regulations and mitigating potential seismic hazards from IIE.