Bureau Explores Launching New Water/Energy Research Consortium
March 11, 2020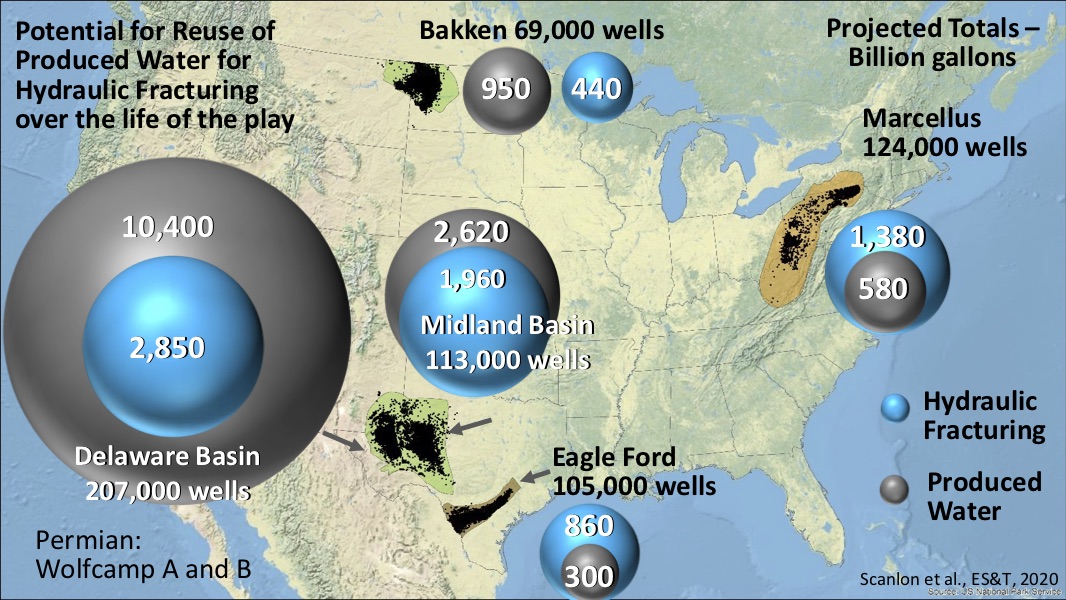 For decades, the renowned researchers of the Bureau of Economic Geology have studied the complex issues that surround one of our most precious resources: water. To focus the Bureau's future water research and bring its extensive expertise and resources in the field to bear on addressing current water issues as they relate to the water/energy nexus, the Bureau hopes to launch a new research consortium—the Subsurface Water and Energy Laboratory (SWEL). A meeting was held recently at the Houston Research Center to explore the creation of this new entity and to garner opinions about its formation from a host of stakeholders and potential partners.
SWEL's mission would be to establish an understanding of the water cycle in all major U.S. unconventional oil and gas plays developed using hydraulic fracturing through multiscale data and modeling, to promote water management that minimizes adverse environmental impacts, and to integrate water management with energy development scenarios. The proposed co-principal investigators of SWEL are distinguished and extensively published water researchers Dr. Bridget Scanlon and Dr. Jean-Philippe (JP) Nicot.
The many interested participants in the meeting included representatives from state agencies, industry operators, and water management companies. Presentations included discussions of water management, covering historical and projected water demand for hydraulic fracturing and produced water volumes, produced water quality, subsurface disposal capacity, environmental impacts, economics, data analytics, critical elements found in produced water, and potential water data for policymakers.
The meeting was designed to be interactive, and spirited conversations between presenters and attendees were wide-ranging and constructive. There was general enthusiasm about the consortium. Good questions raised about its structure, objectives, and member benefits were noted and will be considered as SWEL continues to take shape.
Whether SWEL moves forward will be largely contingent upon there being a critical mass of organizations interested in becoming members. For more information on the Subsurface Water and Energy Laboratory and how to join, contact Bridget Scanlon or JP Nicot.