January 31, 2020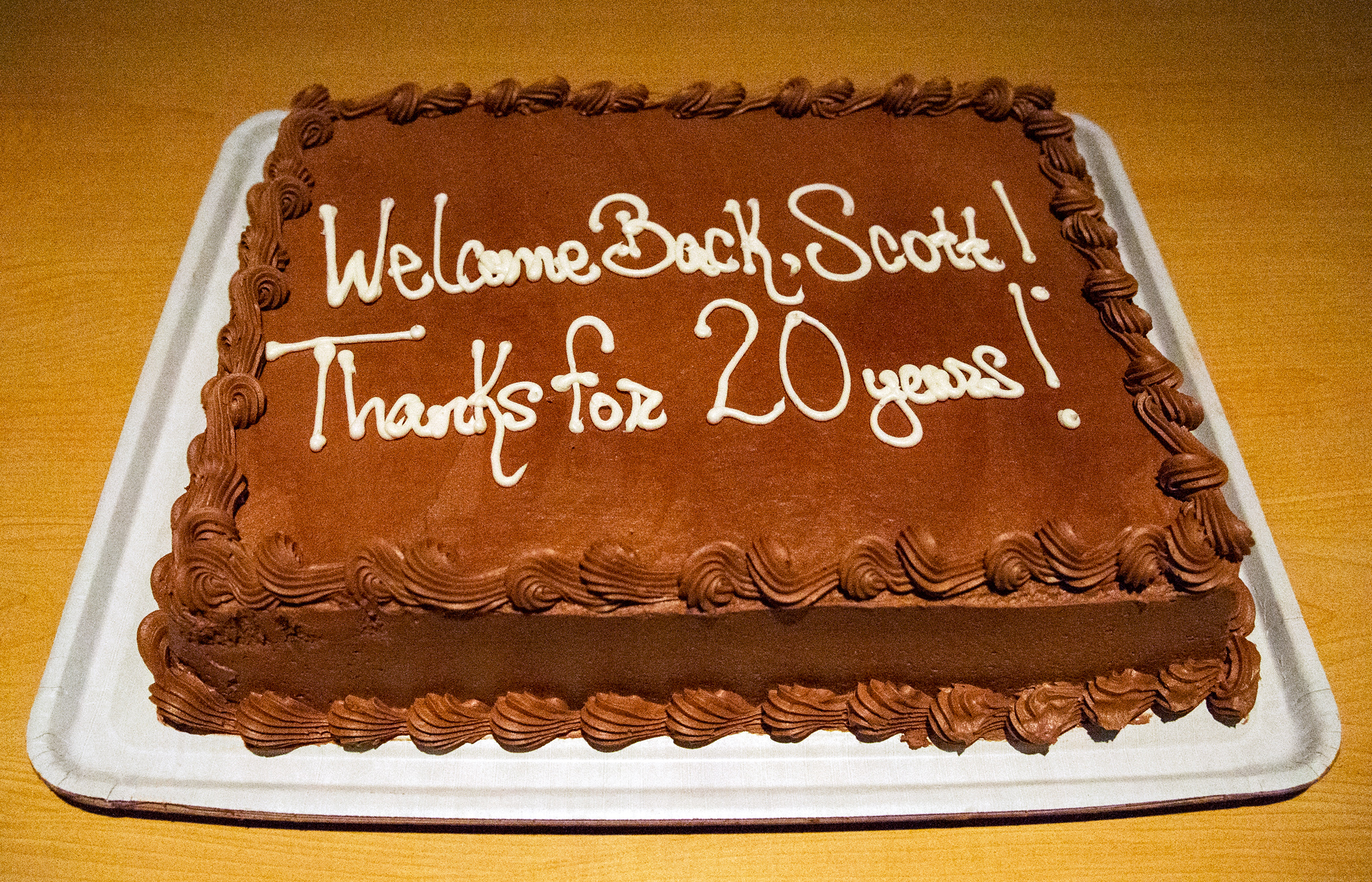 After a little more than a year of being away on sabbatical, Bureau of Economic Geology Director Scott W. Tinker returned recently to present the annual State of the Bureau talk, recapping the many successes of 2019. The uplifting presentation highlighted the breadth of research activity undertaken in the past year and underscored the individual accomplishments of researchers and staff.
Dr. Tinker listed the many prestigious individual awards bestowed last year by external organizations and internally. He recognized new members of the Bureau family as well as old friends who have departed, and congratulated those who received promotions. No State of the Bureau talk would be complete without numbers, and Dr. Tinker shared figures illustrating historical trends in employment, publications, grants received, and the overall budget situation. He also shared numerical data about media coverage and other topics.
Dr. Tinker then related how he spent the last several months: traveling the world to produce a new film, Switch On. The documentary illustrates the dire energy poverty situation so many millions of people face each day, and some possible local solutions to the problem. He also outlined his work with the Switch Energy Alliance, a nonprofit organization established to educate and inform a largely unknowing public about the negative global impacts of energy poverty and some ways to address it.
The underlying message of Dr. Tinker's talk? The Bureau of Economic Geology continues to achieve a high level of success. The large crowd of staff and researchers appreciatively acknowledged Dr. Tinker's return.