"About the Art of Basin Model Calibration (and Creating Value)"
January 31, 2020 9:00 AM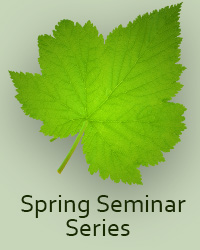 Robert Tscherny
Petroleum Systems, ConocoPhillips Company
The reconstruction of thermal, erosion and uplift history of sedimentary basins with computer models is a technology that has been developed over the last 40+ years. Many processes, chemical and physical, have been added over this time. As a result, modern basin or petroleum systems models are now capable of describing the basin evolution and the presence and nature of hydrocarbons within sedimentary basins. These models are often used in the oil and gas industry to predict the hydrocarbon occurrence in conventional traps or for source rock plays. In addition, some models are used to predict predrill hydrocarbon properties such as API gravity, Gas-Oil-Ratios and hydrocarbon volumes in source rock or traps.
The fundamental workflow for making these predictions is to calibrate different processes that are calculated as part of a model with measured properties. This talk will discuss (a) how a valid calibration can lead to predictive petroleum systems models and (b) demonstrate how perfectly calibrated models can be non-predictive. Examples and case studies will elaborate on the difficulty to calibrate to temperature, porosity, pore pressure, API, GOR, etc., and cover how scenario testing can be used to validate the geological interpretation. The chosen case studies include the Gulf of Mexico and some "unconventional" plays in onshore basins.