"Evaluation on Saltwater Disposal Potential: from Large Basin Scale to Restricted Field Scale"
January 24, 2020 9:00 AM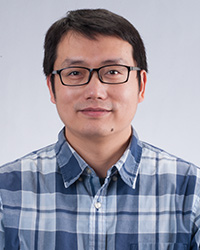 Dr. Jun Ge
Research Scientist Associate IV, Bureau of Economic Geology
The saltwater or brine produced from the oil & gas production has been increased in the past several decades. The resulting huge volume of contaminated saltwater needs to be properly disposed. A common way to dispose the produced saltwater is to re-inject them into subsurface formations through disposal (SWD) wells. However, because of the concerns on possible aquifer contamination and induced seismicity, strict policy/regulation on SWD has been imposed which can impact the oil & gas production. Thus, a further study on the SWD potential or storage capacity of major injection formations is needed to address the safety concerns and reduce the operational cost. In this presentation, I will discuss the evaluation of SWD potential in both basin and field scale. Comparisons between the volumetric method and numerical modeling method for the storage potential will also be demonstrated. The workflow of the modeling process will be shown and examples will be given on different scales.
There will be no video stream of this presentation.