"Toward a Sustainable Oil & Gas Industry: CO2 EOR and Storage in Residual Oil Zones Utilizing Foam Injection"
September 30, 2019 10:00 AM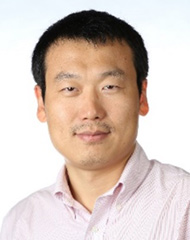 Bo Ren, PhD
Candidate – Research Associate Engineer – STARR

This presentation is focused on flow simulation of CO2 foam injection into a residual oil zone to improve both oil recovery and carbon storage. A high-resolution geologic model of the Seminole residual oil zone was built, calibrated, and then used for the flow simulation of CO2 enhanced oil recovery. Different CO2 injection strategies were compared, along with the evaluation of associated technical and economic uncertainties. An integrated workflow, from geological modeling to reservoir simulation and to uncertainty/optimization, has been built based on this work.