"Birds, Boats, and Beethoven—A Photo Travelogue of U.K.'s East Anglia and London"
August 9, 2019 12:00 PM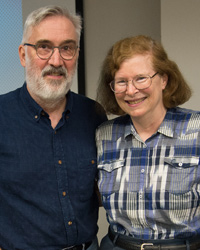 Photos of our September 2018 trip to Cambridge, the North Norfolk Coast, Norfolk Broads, and London include famous colleges, beautiful natural areas, and historical buildings. Boat trips in Norfolk featured seals, birds, marshes, spits, and dunes. Highlights of London include the newly opened Queen's Jubilee Gallery at Westminster Abbey and two visits to the Royal Albert Hall, including a grand performance of Beethoven's Ninth Symphony.