"Managing Research Data: a Guide to Good Practice"
June 21, 2019 12:00 PM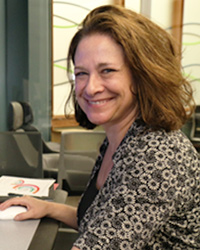 Jessica Trelogan
Research Data Services, University of Texas Libraries
Dealing with the mountains of digital data that can accumulate in the course of a research project can seem like a daunting process, especially if your work is collaborative or stretches over several years. Adopting a few key good habits early on can save you huge amounts of time, money, and frustration and can help make your data more reusable and, ultimately, your research more impactful. This talk will present some core data management concepts, practical tips, and tools and resources available to you at UT.