"Sandy Building Blocks of Basin-Floor Submarine-Fan Reservoirs: Low-Sinuosity Deepwater Channel Deposits, Permian Basin"
March 1, 2019 9:00 AM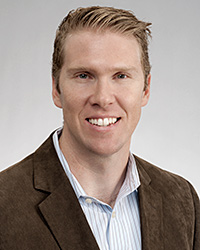 Dr. Jacob Covault, Research Scientist
Bureau of Economic Geology, The University of Texas at Austin
Submarine fans are deep water depositional systems that received terrigenous sediment from canyons and channels that extend across continental margins. Sandy channelized architectural elements of submarine fans are important deep water reservoirs. Outcrops of the Permian (Guadalupian) Brushy Canyon Formation were used to develop one of the first predictive models of deep water slope to basin-floor-fan reservoir architecture, which informed exploration and development of the West African continental margin, among other petroliferous basins. However, how do outcrop-based interpretations of the Brushy Canyon Formation compare to the subsurface? Where is the Brushy Canyon Formation useful as a deep water reservoir analog? More broadly, do sandy channel deposits maintain the same facies, geometry, and stacking from slope to basin floor?
We used 3D seismic and log data of Brushy Canyon Formation deep water channel deposits, northern Delaware basin, to address these questions. We interpret an overall back step of depositional environments, from large, low sinuosity, confined, proximal basin-floor channel complexes to smaller, more laterally extensive, distal distributary channel deposits organized in lobate patterns; this evolution is consistent with some interpretations of Brushy Canyon Formation outcrops. Basin-floor channels are much lower sinuosity than those on continental slopes, which reflect short-lived channels on the basin floor. A stratigraphic forward model of channel meandering illustrates the evolution of channels from low-sinuosity, short-lived channels to more sinuous, longer-lived ones. Potential controls on channel longevity include 1) over spilling sediment-gravity flows escaping low-relief basin-floor channels promoting avulsions, and 2) external changes in sediment supply to the system promoting depositional-system shutdown and channel abandonment. The subsurface character of sandy channelized architectural elements of the Brushy Canyon Formation in the northern Delaware basin is similar to outcrop-based interpretations; the Brushy Canyon Formation is potentially a useful analog to constrain the facies, geometry, and stacking patterns of basin-floor submarine fans, such as other prospective units in the Permian basin. However, these channels are poor analogs for many slope reservoirs that consist of longer-lived channels with higher sinuosity and more complicated stratigraphic architecture.