"What Does a Geoscientist Need to Know About Geostatistics? And Why It Would Be Helpful?"
December 14, 2018 9:00 AM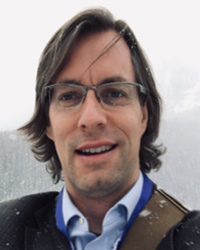 Michael Pyrcz, Associate Professor
Hildebrand Dept. of Petroleum and Geosystem Engineering
The University of Texas at Austin
In this talk, Michael discusses the essential concepts related to geostatistics, data analytics and machine learning for geoscientists, including spatial continuity, stationarity, and uncertainty models. Knowledge of these concepts will empower geoscientists to better integrate their knowledge and have greater impact in subsurface asset teams and development decision making.