"The Importance of the Solid Earth to Interpretations of Past Sea Level Change"
October 19, 2018 9:00 AM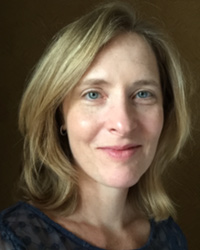 Dr. Andrea Dutton, Assistant Professor
Dept. of Geological Sciences, University of Florida
Traditionally, past changes in global sea level were estimated using data from passive margins and assuming that local, or relative sea level at these sites was an accurate reflection of global mean sea level. Although it has been recognized for several decades that glacial isostatic adjustment (GIA) leaves an important imprint on local, or relative, sea level change, this concept was slow to make its way into literature that presented new field-based reconstructions of sea level. Using the Last Interglacial (~125,000 yrs ago) as an example, I will demonstrate how incorporating geophysical models of GIA have transformed our understanding of the magnitude of peak sea level during a past warm period. Additionally I will present results from a new modeling study that examines the effects of dynamic topography due to mantle convection on estimates of peak sea level during the Last Interglacial.