"Airborne Lidar Bathymetry: Assessing Quality Assurance and Quality Control Methods with Leica Chiroptera Examples"
April 27, 2018 9:00 AM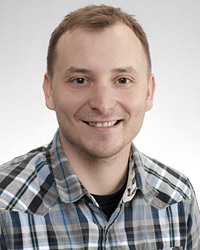 John Hupp
Research Scientist Associate II, Bureau of Economic Geology
Airborne lidar bathymetry (ALB) is an effective advanced technology for mapping and measuring water depth in shallow water coastal zones as well as inland freshwater bodies such as rivers and lakes. The ability of light beams to detect and traverse shallow water columns has provided valuable information about unmapped and often poorly understood coastal and inland water bodies. ALB surveys require specific best practices and quality management procedures to provide the highest-quality end product. Implementing quality assurance procedures before the survey commences and frequent quality control checks during and after the survey are essential steps. In this article, we summarize overall ALB development history, discuss specific ALB requirements, and provide examples that reflect our experiences of the Leica Chiroptera ALB system. Supplemental surveys, in situ measurements, and developing in-house algorithms are all beneficial and have the means to increase confidence and versatility of lidar bathymetry.