"Giant Submarine Channels in Campos Basin: Patterns of Channel Migration over a Salt-Controlled Dynamic Topography"
March 2, 2018 9:00 AM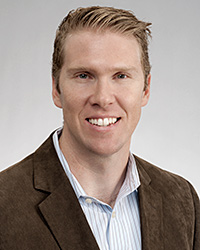 Dr. Jacob Covault
Research Scientist, Quantitative Clastics Laboratory
Submarine channels are conduits for sediment dispersal across continental margins and they form significant petroleum reservoirs.
Dynamic slope topography in salt basins can impact the stratigraphic evolution of channels We show some of the world's largest submarine channels, which exhibit meandering patterns analogous to fluvial channel systems.
Moreover, submarine-channel pathways and stratigraphic architecture appear to respond to salt-related structural deformation, but in surprising ways.
Variations of terrigenous sediment supply to the Campos basin appears to have created unique submarine-channel patterns compared to other salt basins, such as the Gulf of Mexico.
About the Author: Dr. Jacob Covault
Google Scholar
Twitter