"Rapid response on the Texas coast: acquiring Post-Harvey lidar and imagery to assess storm impact and monitor recovery"
October 27, 2017 9:00 AM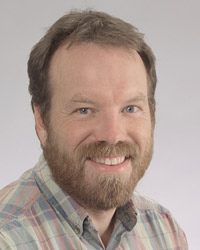 Dr. Jeffrey G. Paine
Bureau of Economic Geology Near Surface Observatory (NSO)
Hurricane Harvey, which rapidly intensified in the Gulf of Mexico and reached Saffir/Simpson Category 4 status before landfall on the central Texas coast on Friday, August 25, 2017, brought extreme winds, heavy rainfall, massive flooding, and moderate storm surge to the open coast and bays of Texas. Within a week of landfall, researchers at the Bureau's Near Surface Observatory began acquiring airborne Lidar data and imagery to assess storm impacts on the beach and dune system along the Texas Gulf shoreline, identify debris and infrastructure damage in central Texas bays, quantify damage to bird habitat in bays and lagoons, and establish a baseline for monitoring beach and dune recovery in the months and years to come. These surveys are being flown as part of the General Land Office's comprehensive response to the ongoing effects of Hurricane Harvey as well as the Jackson School's rapid-response effort. Once the time-critical surveys of post-storm conditions are complete in October, efforts will commence to understand and quantify the impact of this somewhat peculiar storm and monitor the long-term recovery process.