'Origin & Nature of Intrasalt Clasts: A Case Study From the Neoproterozoic Patawarta Salt Sheet/Canopy, Central Flinders Ranges, South Australia'
September 8, 2017 9:00 AM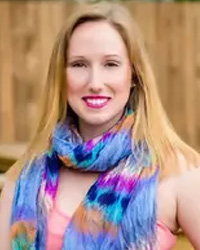 Rachelle Kernen
Salt-Sediment Interaction Research Consortium, UTEP
'Origin & Nature of Intrasalt Clasts: A Case Study From the Neoproterozoic
Patawarta Salt Sheet/Canopy, Central Flinders Ranges, South Australia'
R. A. Kernen, K. A. Giles, M. P. Fischer, S. Giles, A. Lehrmann, M. G. Rowan
Intrasalt clasts variously termed "chips, rafts, stringers, sutures, and encased minibasins" are intrasalt stratal packages that pose serious drilling hazards because of unknown fluid presence (tar) and pressure, disrupt homogenous salt velocity models, and potentially contain large quantities of hydrocarbons. Offshore petroleum exploration in deepwater salt basins is particularly risky due to the current difficulty in imaging clasts within salt canopies. In order to better understand the origin, distribution and characteristics of intrasalt clasts we use detailed outcrop analog studies in the Central Flinders Ranges of South Australia, where silicified and dolomitized carbonate, siliciclastic and igneous clasts ranging from 0.5-3km2 size have been mapped with in the Patawarta salt canopy. The exceptional exposures at Patawarta provide a unique opportunity to test two opposing models for the origin of the silicified and dolomitized carbonate clasts: 1) non-evaporite stringers from the autochthonous salt of the Lower Neoproterozoic Callana Formation, 2) suture zone or encased minibasin stratigraphy from the younger Wilpena Group.
Silicified and dolomitized carbonate and clastic intrasalt clasts range in thickness from 10's to 280m thick and show a lithostratigraphy of green calcareous shale overlain by dark grey stromatolitic limestone followed by arkosic sandstone which matches the lithostratigraphy of the Wonoka Formation and overlying Bonney Sandstone. Regionally the Wonoka Formation contains the most negative carbon isotope excursion (-12‰) in Earth history, known as the "Shuram" excursion. Carbon isotope chemostratigraphy will be used to confirm the presence of the Wonoka Formation in the Patawarta salt canopy.
Abundant calcite, quartz, hematite, azurite and malachite filled veins cross cut the hypothesized Wonoka Formation clasts and their distribution, deformation and vein-fill geochemistry will be used to constrain the timing of fluid flow and evolution of salt canopy formation. Additionally, halokinetic deformation in the clasts indicate the presence of a more porous and permeable encased minibasin as oppose to a stratigraphically condensed suture zone. Understanding the origin and paleofluid system structure of the clasts will enable us to evaluate whether encased minibasins are an attractive hydrocarbon play type to explore in deepwater salt basins.

About the Author
Rachelle Kernen holds a B.S. in Geology from the University of Wisconsin where she studied the end-Permian mass extinction in China, Japan & Turkey and the 1915 volcanic eruption at Mt. Lassen, California. Rachelle went on to study salt tectonics in South Australia and received a M.S. in Geology from New Mexico State University with Dr. Katherine Giles. After publishing her master's research she moved to Houston and began a career as a seismic interpreter in exploration for Shell Oil Company. She was sent to the Netherlands for extensive geoscience training and searched for oil in the deepwater Gulf of Mexico and Southeast Caribbean. Rachelle then began a PhD in geology at the University of Texas El Paso where she continued her field-based salt tectonic research in South Australia with Dr. Katherine Giles. Rachelle's focus for her dissertation is integrating field work, seismic data, geochemistry, stratigraphy and structural geology to answer complex petroleum-related questions about geological processes within salt diapirs. Rachelle is passionate about mentoring up-and-coming female geologists and co-founded AWG's (Association for Women Geoscientists) Sun City Chapter at the UTEP and now serves on AWG's executive board. In her free time she teaches free yoga classes, introduces geology to girl scout troops, and mentors young, aspiring geologists to do field work. Rachelle hopes to continue to bridge the gap between wellness, research, and business and continues serving as a role model for women in STEM (Science Technology Engineering Math) to focus on integrated geoscience research.