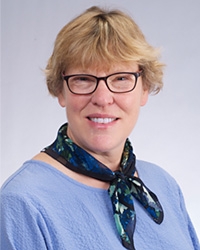 Bureau of Economic Geology
The University of Texas at Austin
P.O. Box X
Austin, Texas 78713-8924
Gillian is a Research Fellow at BEG. She holds an MA in Natural Sciences (Earth Sciences) from the University of Cambridge, and a PhD from the University of Liverpool, where she studied with Professor Trevor Elliott. During 33 years in the oil and gas industry, she worked for Shell, BP and BHPB, and her career spanned basin analysis through exploration to production geophysics. She is a clastic sedimentologist and stratigrapher, with expertise in deepwater reservoirs, salt-sediment interactions, and deepwater fold and thrust belts. Her current research interests focus on deepwater turbidite stratigraphy and reservoir variability in structurally active basins. Outside her work with AGL, Gillian is co-director of Appeel Geosciences Ltd, and she teaches field classes in Haute Provence, France.