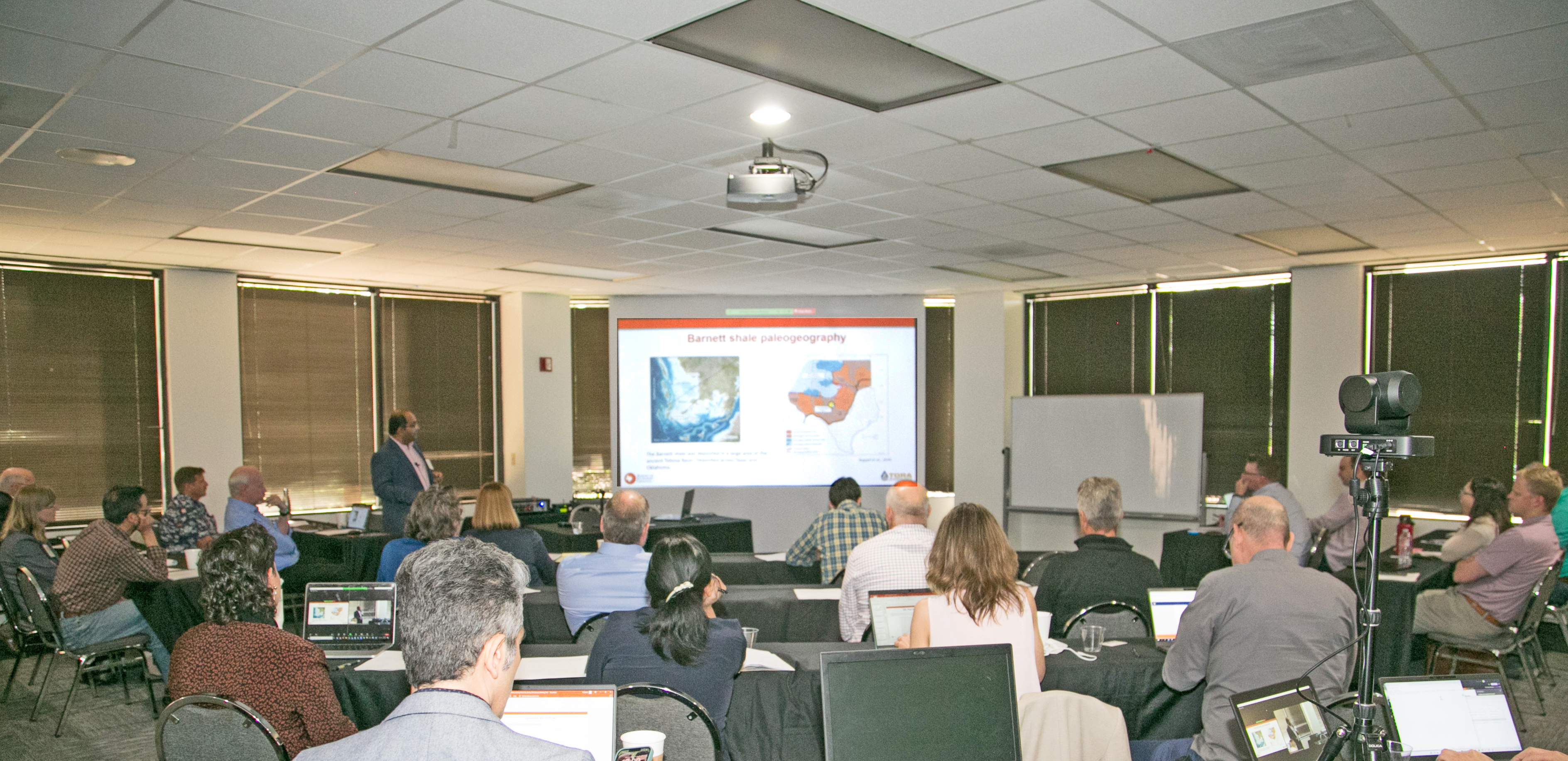 The Bureau of Economic Geology's Tight Oil Resource Assessment (TORA) research consortium recently conducted an impactful and informative sponsors' meeting in Houston. Attendees participated both virtually and in person. Tim McMahon, TORA Project Manager and Principal Investigator, reports that it was a productive, enjoyable meeting with a high degree of sponsor engagement. The TORA consortium studies U.S. unconventional resource plays and their production capabilities to further basin-wide and granular-scale understanding of key factors controlling current and future development.
Bureau Director Scott Tinker addressed the meeting and held a lively question and answer session with the attendees. The 50 meeting participants from sponsoring organizations also heard presentations from 12 TORA research scientists. Significant topics discussed included the mapping of drilling intensity, an analysis of the Woodford Shale in the Permian Basin, and a review of a new method for pore pressure estimation.
For more information about TORA or to join the consortium, please contact Tim McMahon.